Careers at Climedo Health
Are you looking for responsibility from the very first day? Are you a creative problem solver and do you like making your own decisions? Take a look at our career opportunities.
learn more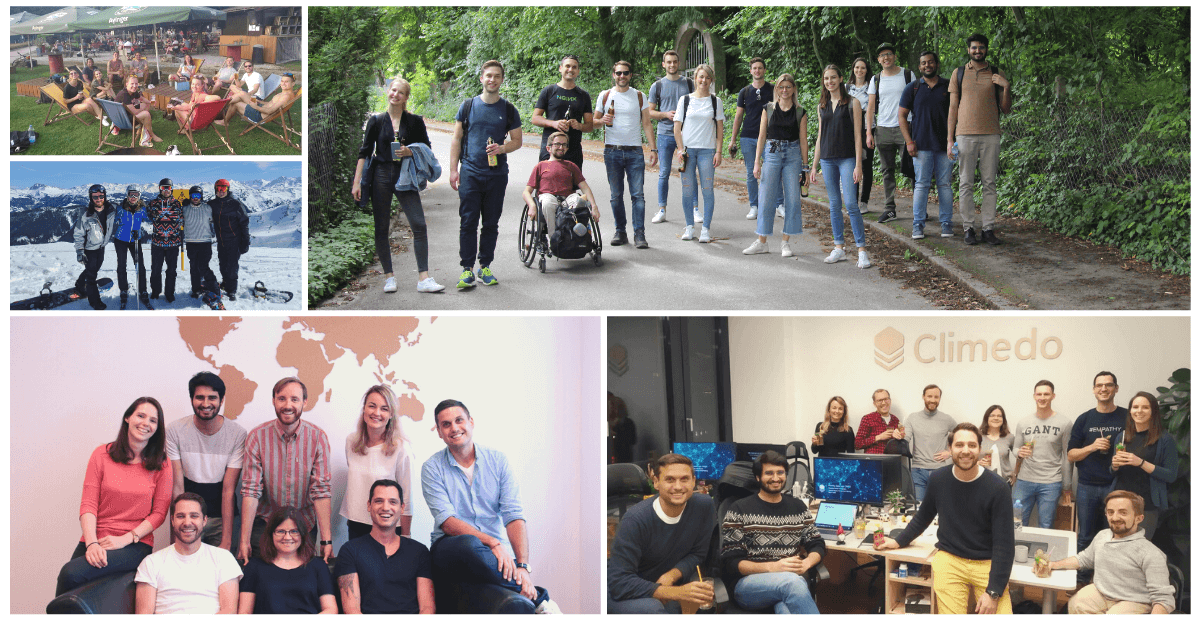 What we are looking for
You have the same desire as us to change the status quo. You think the healthcare industry needs a makeover and want to invest your time sensibly and sustainably. You show initiative and are a team player.
We are looking for entrepreneurial personalities like you! The high demands you place on yourself and your environment mark you out. Help us realize our vision of a connected healthcare system together!
Our Values
We support and trust each other.
Transparent. Honest. Engaged.
---
We celebrate success but stay grounded.
Grateful. Modest. Appreciative.
---
We use courage and wisdom, not labor.
Autonomous. Courageous. Decisive.
---
We dream big.
Impact-driven. Optimistic. Visionary.
---
Open Positions