New Way of Data Visualization in Clinical Trials Thanks to Real-Time Benchmarking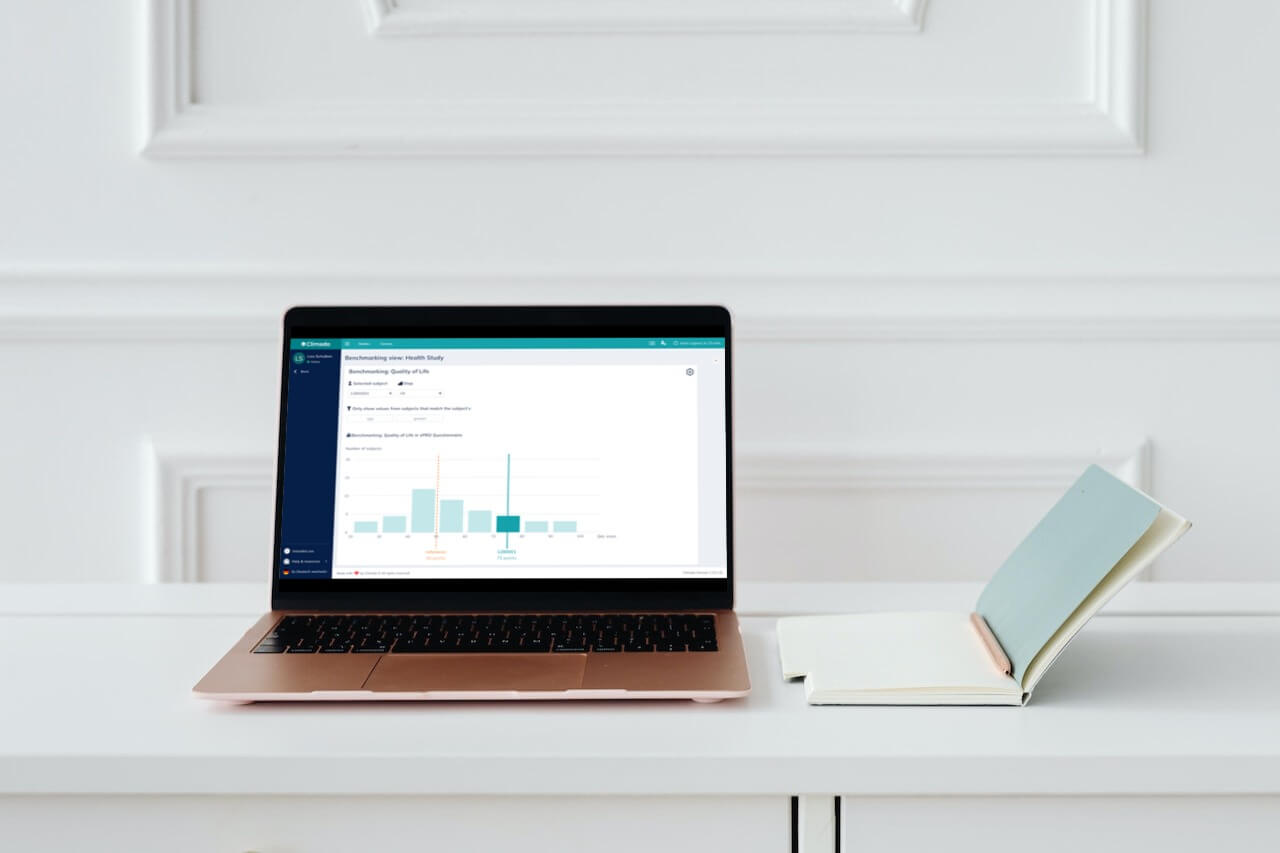 Innovative features for real-time data insights and improved patient centricity
Munich, Tuesday, September 6, 2022 – Munich-based software company Climedo has developed several new clinical trial features to facilitate real-time visualization of data and comparison between patient cohorts across different study sites. 
How are specific study subjects doing for certain lab parameters compared to the overall study population? Which differences can be identified for certain gender and age groups or regions? These are just some of the questions which are often asked by sponsors and study sites. With the help of Climedo's new dashboard features "Benchmarking" and "Progression", sponsors and sites are supported in visualizing and evaluating the captured results.
The Benchmarking feature allows users to anonymously compare a defined data point of a subject to the benchmark of the overall study population. The population can be filtered by different criteria, such as gender, age group, cohort or region.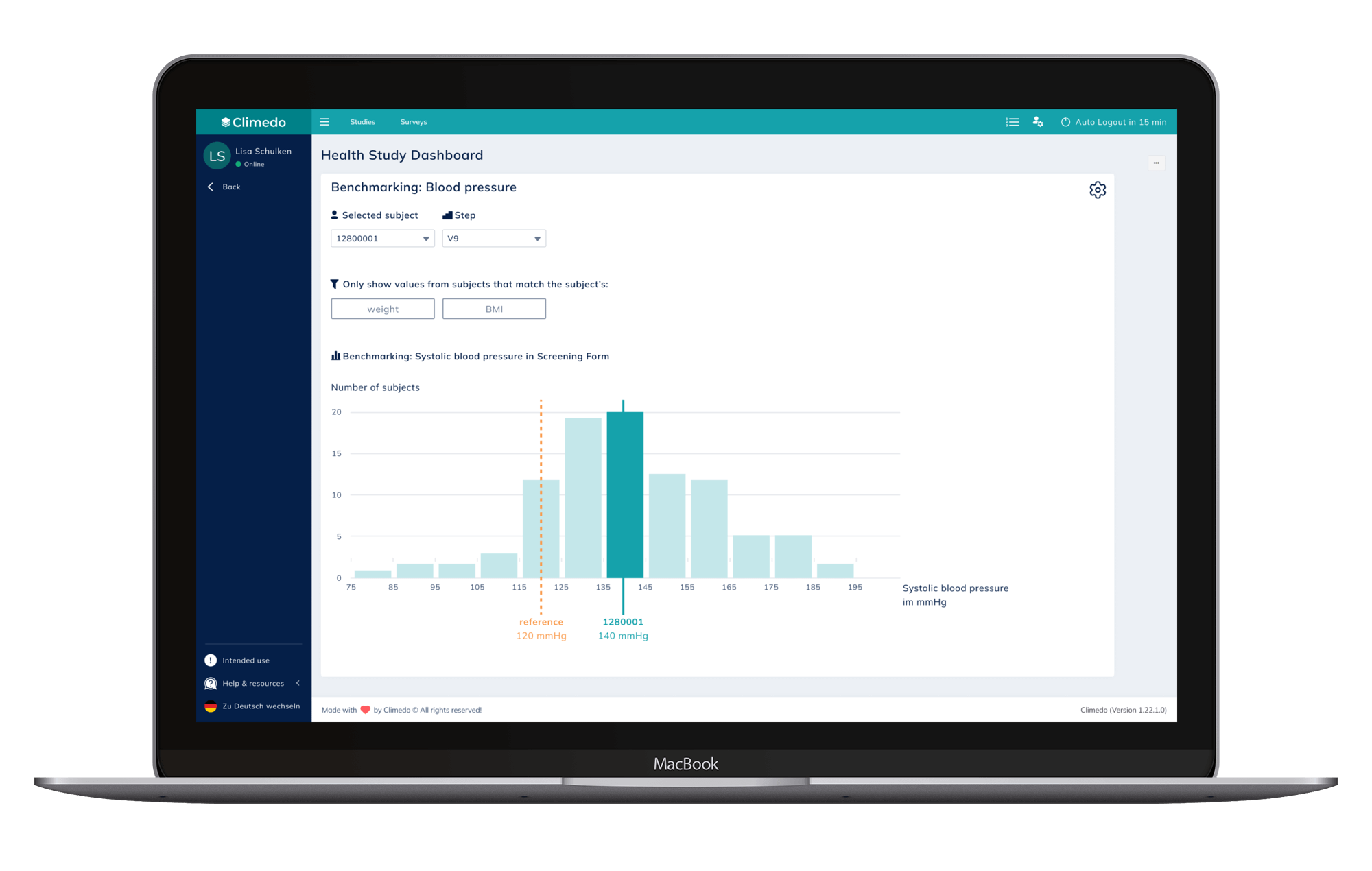 Fig. 1: Benchmarking feature for blood pressure measuring.
The Progression feature, on the other hand, enables users to see the progression of a defined data point of a subject captured over a specific period of time (such as multiple site visits).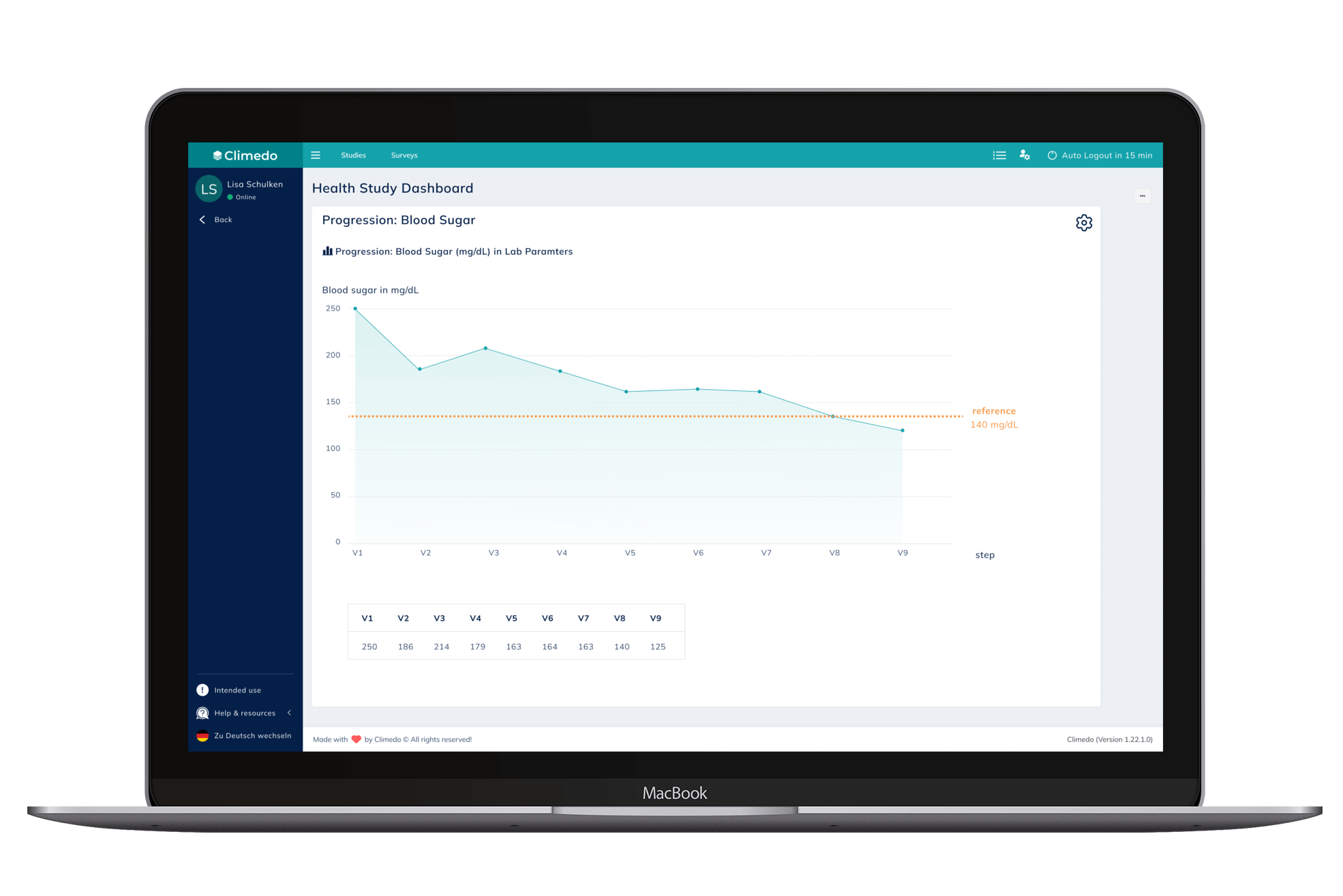 Fig. 2: Progression feature for blood sugar monitoring.
Benefits at a glance
Increased patient centricity

: With the visualization of long-term progression and comparison to different populations as well as target values, the results of each individual patient can be viewed.

Real-time insights

: With dynamic data visualizations in real time, users can always see the current progress of their patients and thus detect possible outliers or changes in medical parameters at an early stage.

Intuitive user interface

: All stakeholders – sponsors physicians, and healthcare professionals – can quickly access key data points without programming knowledge thanks to a simple and engaging user interface.

Flexible set-up of dashboard modules:

Reference and target values, benchmarking filters, the granularity of comparison groups, and axis settings can be automatically generated by the system or manually set by the user.
"With these new features, clinical trials can be conducted even more efficiently while gaining valuable insights into the patient's study progress," says Veronika Schweighart, Co-Founder and COO at Climedo. "Imagine a patient with diabetes is participating in a clinical trial for insulin. Within the Climedo dashboard, the treating physician can view their progress based on their blood glucose level or blood pressure value and track how their values compare to the overall study population and within certain weight or BMI classes. This greatly improves transparency about study progress. We look forward to introducing the new features to interested parties in a personal demo!"
Those interested in seeing the features in a demo can schedule a meeting via Climedo's homepage.
About Climedo
Climedo offers a digital health platform for hybrid clinical trials and observational studies. Its easy-to-use, modular and secure solutions for data management include electronic data capture (EDC), ePRO, eCOA, and Telemedicine. This enables pharma and medtech companies to validate their medical innovations more efficiently in the post-market phase and to capture data in decentralized, real-world settings. As a result, they accelerate studies, save costs, and improve data flow and quality, while fostering innovative trial designs. By connecting all stakeholders (industry partners, study sites, physicians and patients) in one cloud-based system, Climedo is revolutionizing clinical research and making trials more accessible and patient centric. Learn more at www.climedo.com.