Contract Research Organizations
Help your clients validate their medical devices and pharmaceutical products more efficiently
Get a demo
Bring your clinical research projects to the next level
According to statistics, not only is the number of clinical trials growing each year, so are the cost and duration per trial. For CROs, this creates many new opportunities, but also challenges. Get your clinical validation projects up to speed with a cloud-based platform and bring your clients a cutting-edge solution to get their pharmaceutical products and medical devices to market faster.
Increase Profits
Stand out from the competition and open up new revenue streams with a modern, intuitive and affordable platform tailored to your clients' individual needs.
Save Time
Efficiently manage your clients' clinical trials within a single, flexible platform. Benefit from integrated EDC for adaptable eCRF and fast onboarding.
Ensure Quality
Stay up to date on your trial status and site performance with real-time monitoring. Identify top performing sites for future studies.
Get Started
Key Features
Flexible, intuitive, form-based eCRF. Easy study and survey setup with drag & drop.
Embedded data point validations & quality checks for structured, error-free data collection.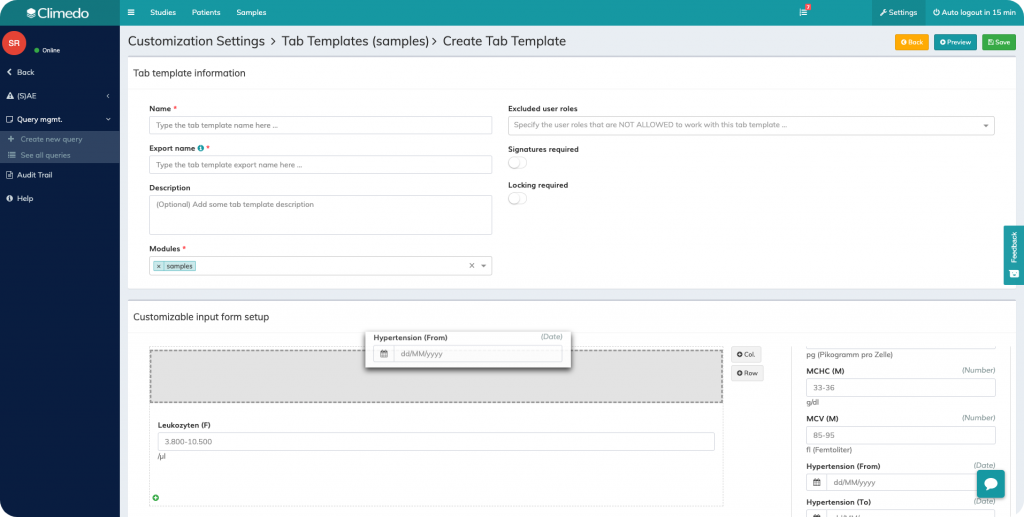 Additional Features
Reporting of (S)AEs and incidents
User-friendly query management
Data import and export in CSV, Excel and PDF
Document upload, e.g. study protocol, guidelines, lab ranges
Audit trail on datapoint level
Hosting on multiple secure servers
Start your next clinical research project today
Fast
Smoothly and quickly transfer all your data points from previous systems. Convenient and with no need for prior data preparation or specialist IT skills.
Safe
Work in compliance with relevant regulations (GxP, EU MDR, IVDR, 21 CRF Part 11) and data protection laws according to German authorities.
Affordable
Our simple and flexible pricing model allows both commercial and non-commercial partners to benefit from the best solutions for their needs.
Get Started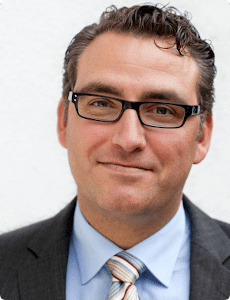 We were looking for a new system with an eDiary function. Thanks to Climedo's quick and flexible support, we were able to start our study in a short period fo time. We're planning to conduct further studies with this system.
Dr. Jens Milde
Managing Director, Pharmalog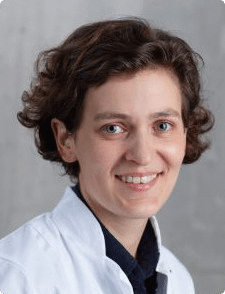 Climedo saves me and my colleague a lot of documentation effort so that we can fully focus on our actual work.
Dr. med. Lena Oevermann
Med. specialist for paediatric haematology and oncology, Charité Berlin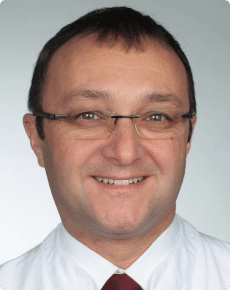 Climedo is a platform for conducting complex, multicenter, and international studies that connect all involved parties in an effective way. 
Prof. Dr. med. Selim Corbacioglu
Head of Pediatric Hematology, Oncology, and Stem Cell Transplantations University Hospital Regensburg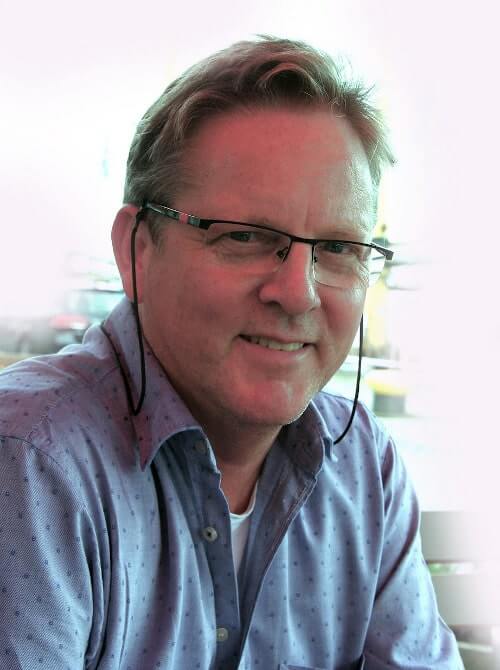 As an established practitioner, I appreciate the ingenuity of intuitive usability and use Climedo's tools to improve the quality of my operational activities. It's fast, simple, effective - exactly what we need in practice.
Dr. med. dent. Wolfgang Maas
Oral Surgeon, Implantology Practice