Myth versus Reality: 4 Common Assumptions about Electronic Data Capture (EDC)

AUTHOR
Tereza | Senior Customer Success Manager
The EU Medical Device Regulation (EU MDR 2017/745) poses numerous challenges for medical device manufacturers of all classes. This also affects clinical data capture after medical devices have been placed on the market. With the new regulation, manufacturers must prove that their products are delivering in terms of safety and performance throughout their lifecycle. If these demands are not met, products could be taken off the market and/or lose their certification. 
To avoid such scenarios, an electronic data capture (EDC) solution is indispensable nowadays. EDC ensures the efficient collection, management and evaluation of high-quality data to prove that products are delivering on their promised benefits. Yet, according to our EU MDR survey on the true costs of the new regulation, 69% of manufacturers still use Excel spreadsheets and 47% even use paper for their clinical data capture. This article highlights the typical hypotheses that prevent manufacturers from switching to electronic solutions for their clinical data capture. Furthermore, we will explain which advantages EDC solutions actually offer in practice according to our experience. 
What is EDC anyway?
EDC is short for "Electronic Data Capture" and is a computer-based system designed to capture clinical data in an electronic format, primarily in the context of clinical studies and surveys. EDC replaces traditional paper- or Excel-based data capture and accelerates time-to-market for drugs and medical devices. These solutions are widely used by pharmaceutical companies and CROs. Typically, they provide a graphical user interface for data entry, a validation component to verify the data, and a reporting tool to analyze the collected data. EDC can improve data quality and significantly reduce the time required for data collection in drug and medical device studies.
Myth versus Reality: Digital Solutions for Clinical Data Capture
Why EDC pays off starting with your very first study
How EDC helps you save valuable time and money
Why EDC is significantly safer than paper or Excel

Myth: 4 Common assumptions about EDC
The most common assumptions stopping medical device manufacturers from switching to EDC, most of which were also named during a recent webinar, include:
"EDC is too expensive"
"EDC is too time-consuming
"EDC is not worth it for our business or clinical studies"
"EDC is not as secure as paper or Excel"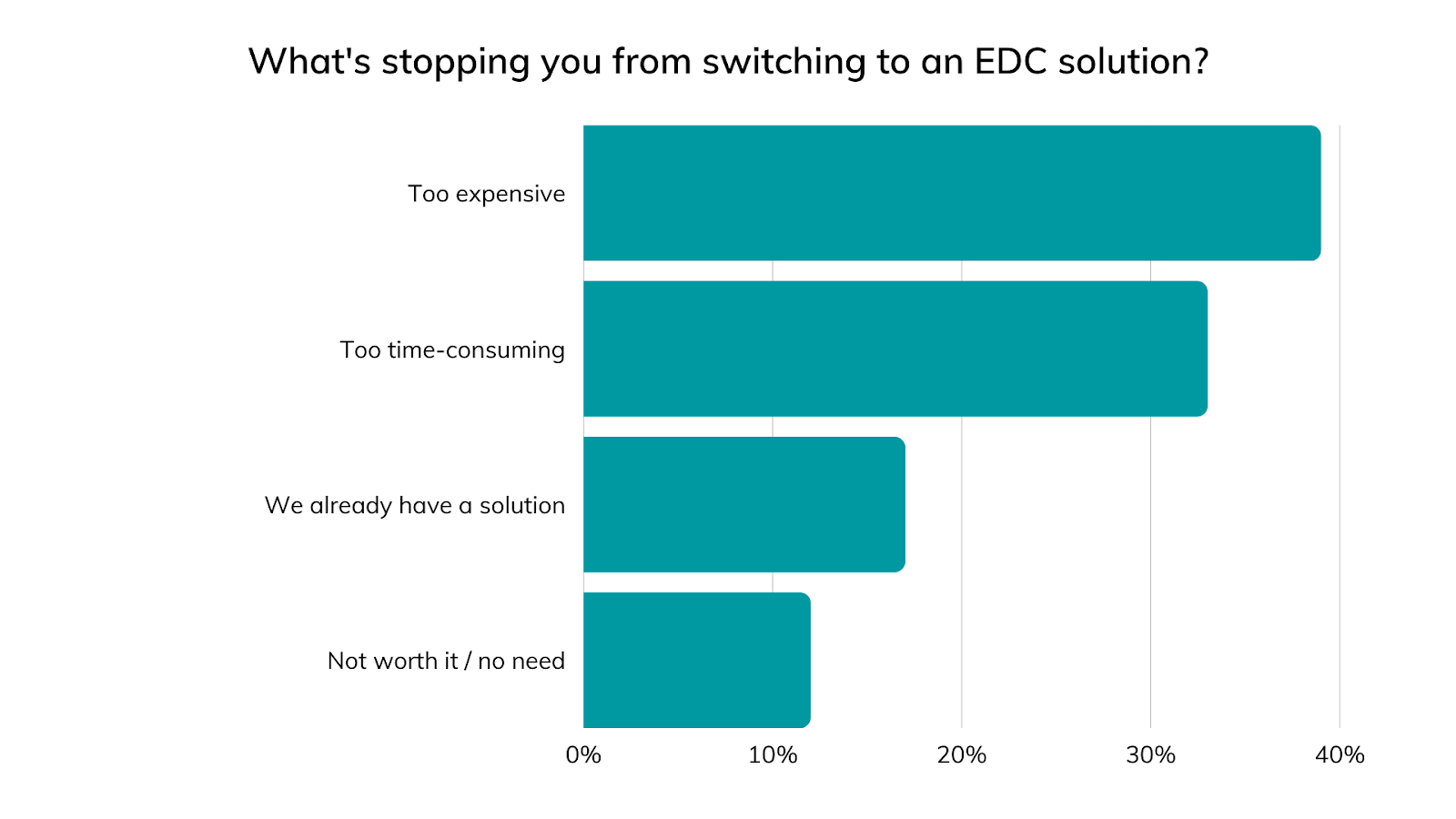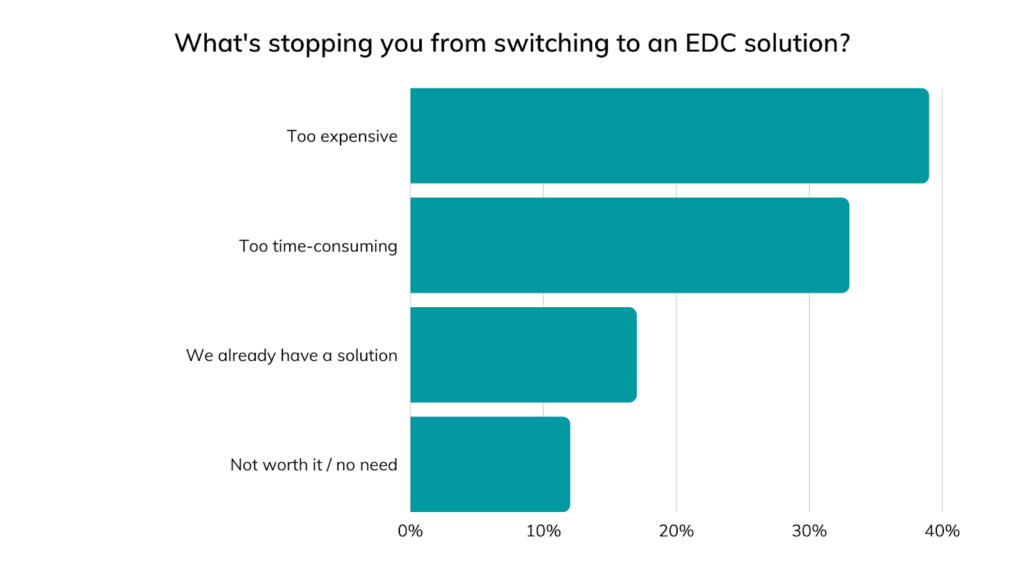 All these assumptions are of course justified if you have never worked with an EDC solution and until now your company has always relied on paper or Excel. But what do our customers say who have already successfully implemented an EDC solution for their clinical studies and surveys?
Reality? What do things look like in practice?
In fact, our customers and real-world examples have shown quite different results, namely:
EDC helps your company save valuable costs
EDC can be set up and learned faster than many believe and saves a lot of time
EDC already pays off from your first study and also for smaller studies
Paper and Excel involve much higher risks than EDC
Want to learn more? Download our Whitepaper now for free!