Successful data capture for a Phase IV study with ePRO solutions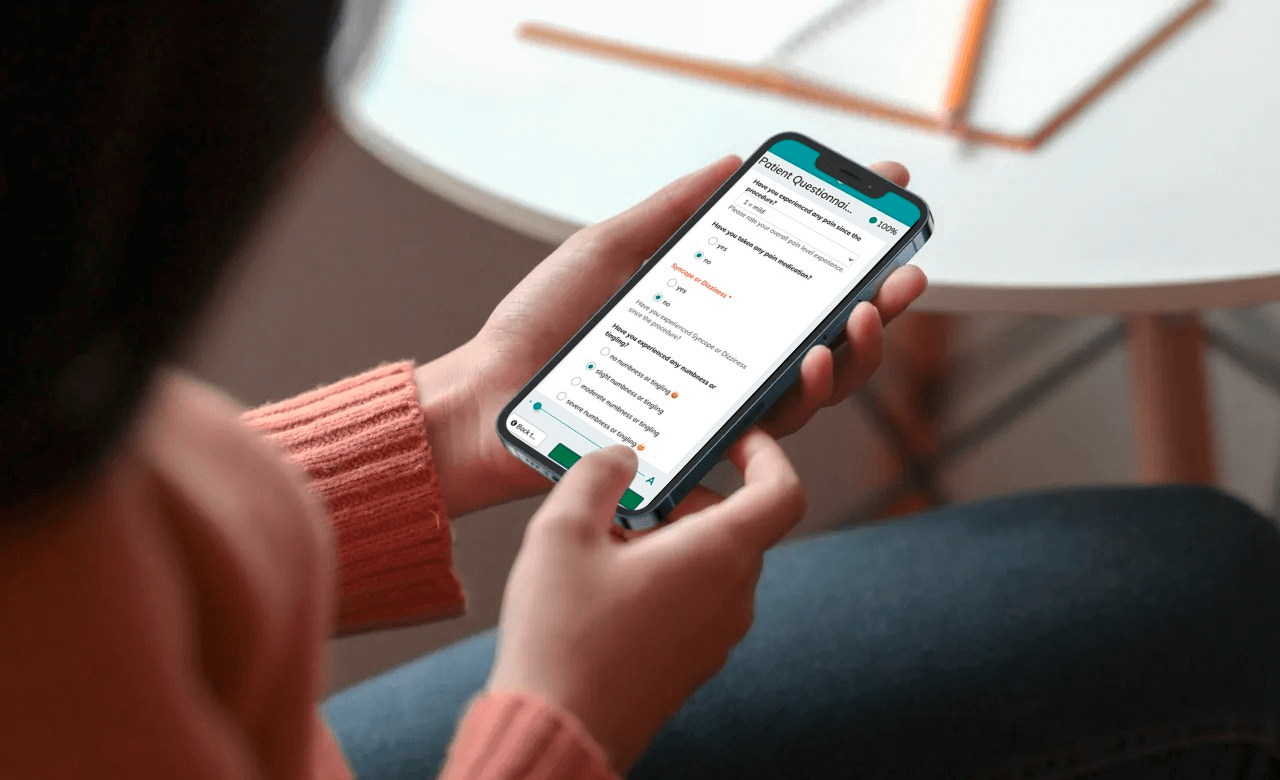 AUTHOR
Dragan | Co-Founder & CTO
We recently published a new case study with contract research organization (CRO) Pharmalog. As part of this project, Pharmalog used our digital patient diaries for a post-marketing study in the pharma sector. The Phase-IV study was commissioned by a Germany-based sponsor, and Pharmalog chose Climedo Health's ePRO ("electronic Patient-Reported Outcome") solution back in 2019 following a company audit. The goal of the study was to survey 450 subjects across 22 study centers about their health status and medication use on a daily basis. Over a 16-day period, the subjects would each receive an electronic patient diary via SMS and/or email. They could fill in the questionnaire conveniently on any device (mobile phone, tablet or computer). 
What were the benefits for the client?
Thanks to our platform, the sponsor, the CRO, the study centers and the monitors were able to benefit from significant time savings, workload reductions and improved patient compliance. The project was successfully completed by the summer of 2020. 
Here's a quick summary of the main results: 
Subjects and centers perceived our solutions as reliable, high-quality, effort-saving, and also particularly time-saving and practical compared with paper-based methods. 

Monitors benefited from time savings of between 10 and 20% thanks to Remote Data Views 

Another great advantage was improved patient compliance: Pre-scheduled notifications meant that study subjects were always reminded of their diary entries on time, and with the help of decentralized monitoring, the completion status could be checked in real time. 

Unlike with paper questionnaires, it wasn't possible for subjects to add arbitrary comments, which made data cleaning much easier and improved the quality. 

The ePRO solution was well received by all age groups

Finally, the customer greatly appreciated our support as well as the possibility of data exports and real-time overview of all important data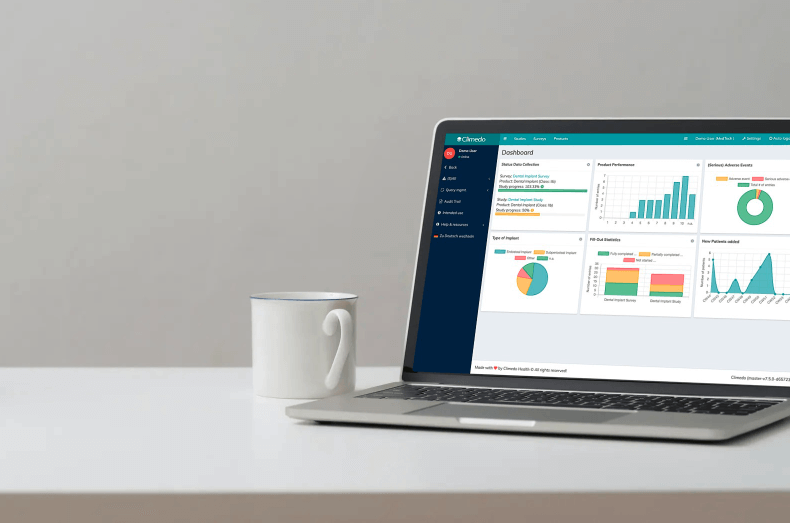 What did Pharmalog say?
"Thanks to Climedo, we have achieved a significantly higher response rate as well as an improved completion rate for our eDiaries," says Thomas Huber, Head of Data Management at Pharmalog. The solution was also well received by patients. An interim evaluation of the study was possible in no time – this would have been unthinkable with paper. The ePRO solution and the associated rapid data insights have therefore saved us a lot of time."
Playbook: 5 Success Factors for ePRO Solutions in Clinical Studies
Electronic patient-reporting provides much higher data quality and better participation rates
ePRO supports you in complying to regulations and offers you flexible reporting options as well as simultaneous use with different users and roles
In this free playbook, we present five success factors for the use of ePRO solutions in clinical trials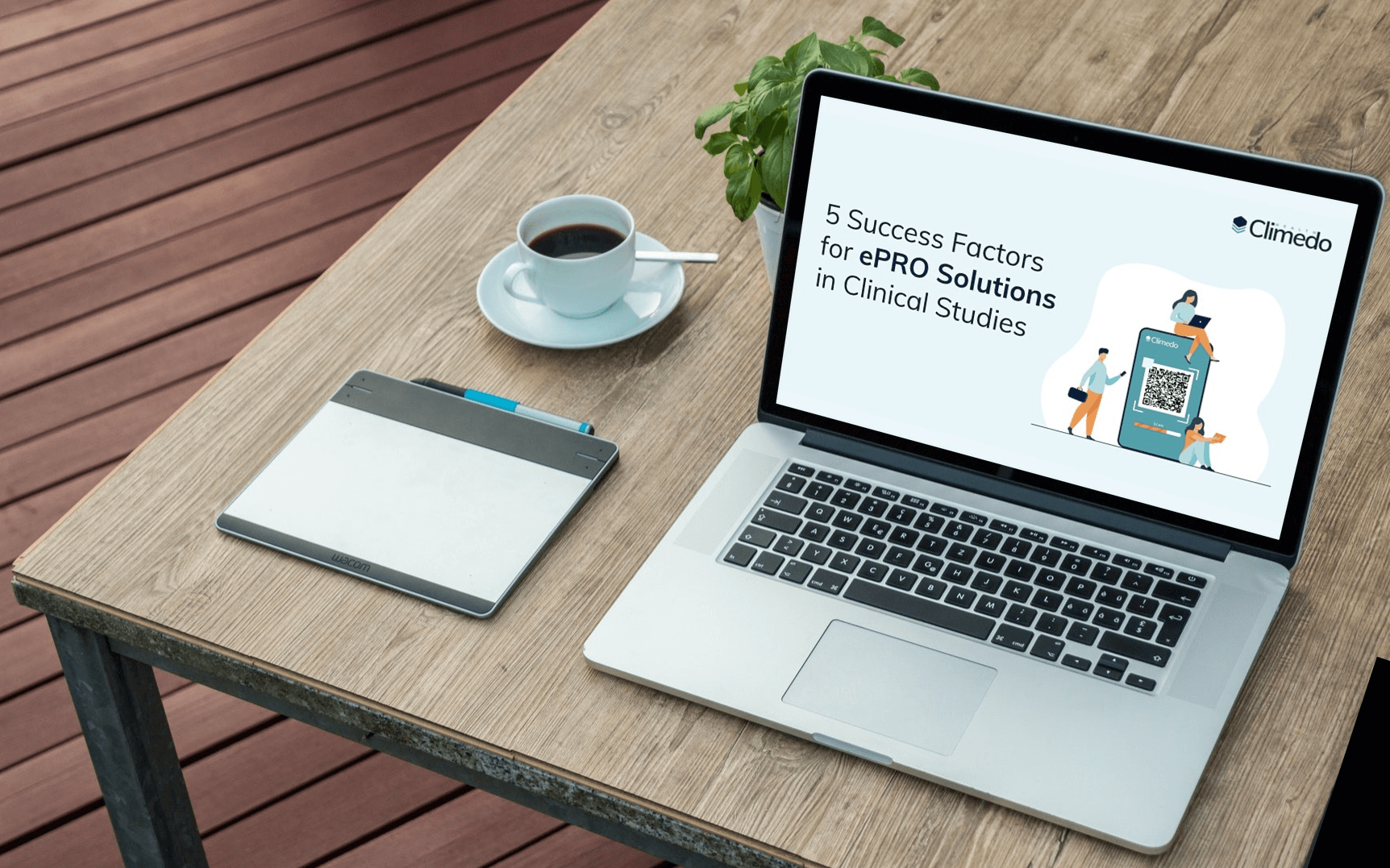 Given that this clinical data capture project was so successful, we have already started our next project with Pharmalog and a different sponsor from the pharmaceutical industry. Stay tuned. 
The full case study is available for download here.
Want to learn more about how you could benefit from Climedo's solutions for your next clinical study or survey? Sign up for a free trial!
You may also be interested in these articles