Climedo is among Germany's Fastest Growing Technology Companies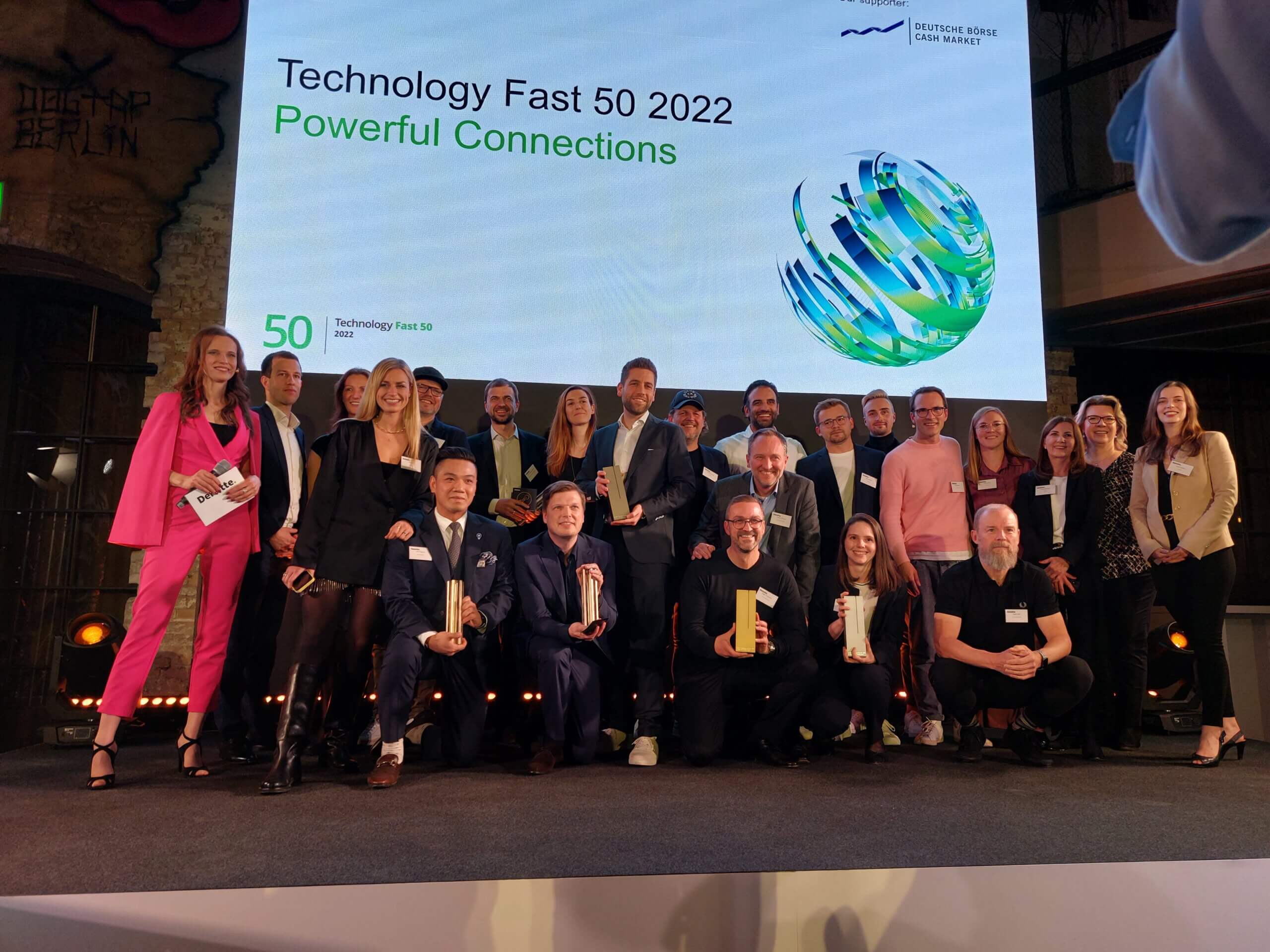 With a growth rate of 5900% percent, Climedo made it to 2nd place of the Deloitte Technology Fast 50
Munich, Monday, November 14, – Climedo was honored with the Deloitte Technology Fast 50 Award last week. With the award, consulting and auditing firm Deloitte honors the 50 fastest-growing companies in the tech industry each year, based on their percentage revenue growth over the past four fiscal years. In the overall ranking, Climedo took 2nd place with a growth of 5900% percent. 
The decisive factor for this success was the "Climedo" technology developed in-house for hybrid and decentralized clinical trials, which is used in medical technology and pharmaceutical companies as well as in the public sector, among others. 
With Climedo, clinical trial data can be captured quickly, easily and securely – in a decentralized way and directly from the patient. In Climedo's holistic, cloud-based system, study sponsors, physicians and patients are seamlessly linked and all relevant medical data is displayed in real time. Wearables, telemedicine solutions and real-world data (RWD) can also be integrated. Since the start of the Covid 19 pandemic, Climedo has been used in around 160 German health offices to track cases, reducing manual workload by up to 80%. 
Veronika Schweighart, Co-founder and COOmat Climedo, is delighted to have been recognized for her company's achievements at the Technology Fast 50 Awards. She says: "The last few years have been particularly challenging for many start-ups, especially due to the Covid 19 pandemic. So we are all the more pleased to have been able to make an important contribution to pandemic control with our solutions and at the same time grow strongly as a company. With this award, we see ourselves confirmed in our mission to enable better healthcare, and we are all the more motivated to support even more players in conducting patient-oriented clinical trials with our digital technologies." 
"For 20 years now, we have been honoring innovative and high-growth companies, and every year I am thrilled to see how much creativity there is in Germany. The award winners show how it is possible to pick up on current trends and turn them into viable business models," explains Oliver Salzmann, Managing Director of Deloitte KI GmbH. 
Learn more about the award here.