Climedo Selected for IQVIA's European Accelerator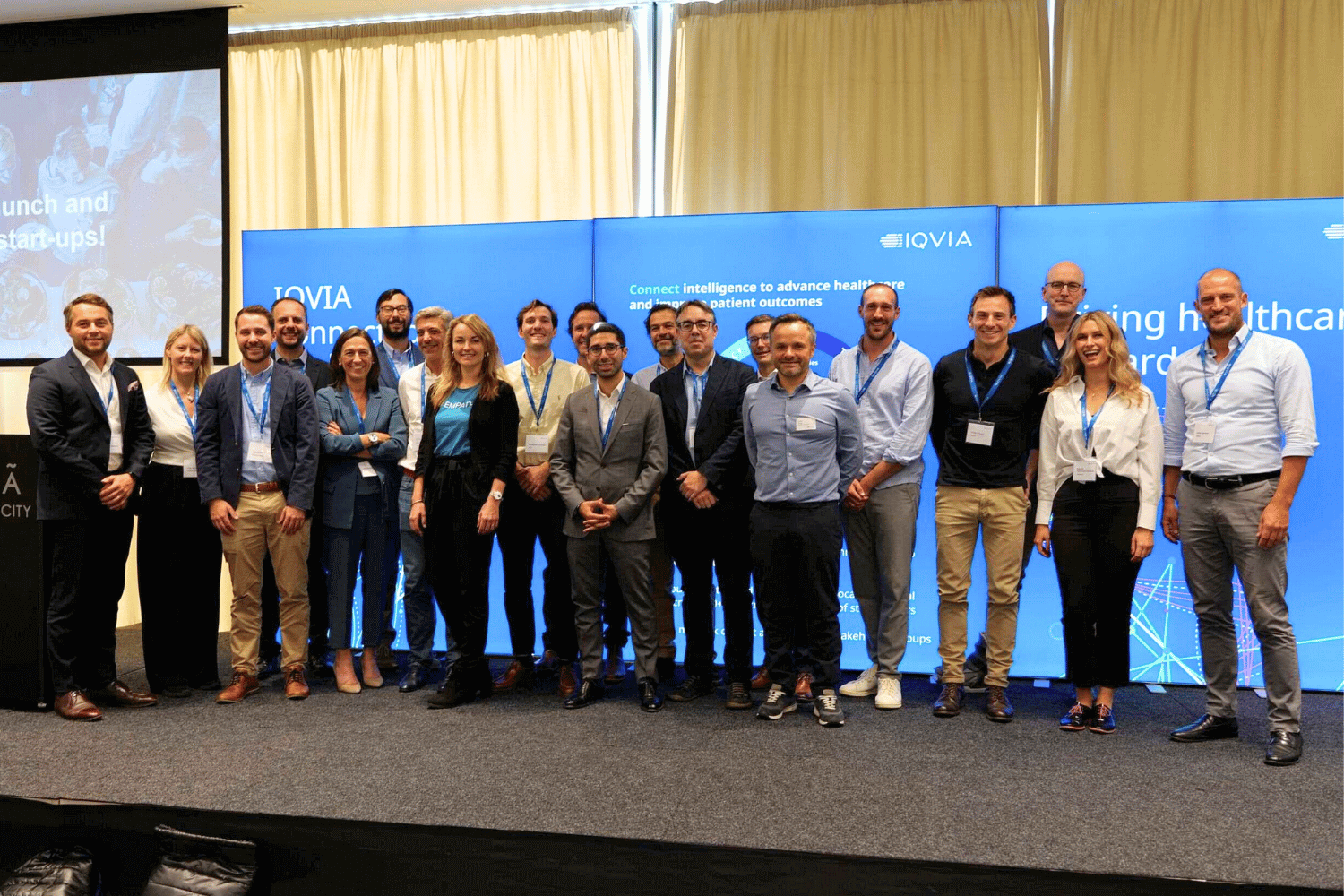 Pan-European Accelerator Program for Sustainable Patient Care
Munich – Wednesday, September 27, 2023. eCOA and EDC company Climedo has been selected for the pan-European IQVIA Accelerator Program along with nine other start-ups. The kick-off of the eight-week Accelerator phase will start during the IQVIA Annual Conference today in Frankfurt. 
The Accelerator's objective is to develop a joint strategy with IQVIA that will address sustainable patient care in addition to commercial success. In the process, international start-ups and grown-ups in the healthcare sector will be connected with the industry. Around 200 start-ups from the EU applied for the program, of which the best 5% were selected.  
As part of the Accelerator, IQVIA accompanies founders in the development of their own solutions and processes along the value chain "from concept to market". The ten start-ups will work with various IQVIA experts to examine the sectors of the healthcare markets in which they are active. They will be accompanied by local contact persons and mentors from the IQVIA's respective business units. 
"We're proud that IQVIA sees the great potential of a collaboration with Climedo and has selected us as one of the few companies for this Accelerator. We look forward to working together to drive digitalization of the healthcare sector, particularly in the area of clinical trials and the market launch of new medical innovations. Our goal is to use this synergy to develop sustainable solutions that provide patients with the right treatments better and faster," says Veronika Schweighart, Co-Founder and COO of Climedo.  
The selected companies have set up business models to improve various health research processes. Their portfolios consist of new technological concepts (such as AI or machine learning) that aim to manage the mass of data and processes in the healthcare market more efficiently.
In addition to Climedo, the Accelerator's participants include the following nine start-ups: KIRO (Paris), Medexprim (Paris), Qualifyze (Frankfurt), Docunque (Frascati), Seasalt Tech (Madrid), Ephion Health (Barcelona), Closed Loop Medicine (Cambridge), Pando (London) and Intelliseq (Krakow).
Further information about the kick-off can be found here. 
About Climedo 
The leading European eCOA system for non-interventional studies, RWE and launch success
Climedo offers an all-in-one eCOA and EDC solution with hybrid capabilities for non-interventional studies and real-world evidence. By using a patient-centric approach and leveraging real-time data insights and visualizations around a study's current progress, Climedo empowers its clients to better engage with healthcare professionals and other key opinion leaders (KOLs). This boosts awareness, stimulates scientific dialogue and accelerates the launch success of new medical innovations, thus reaching more patients faster. Founded in Munich in 2017, Climedo is a leading trusted partner for pharma, medtech, CROs and academia with over 1.7 million patients enrolled to date. Learn more at www.climedo.com.