Case Study with Contract Research Organization Pharmalog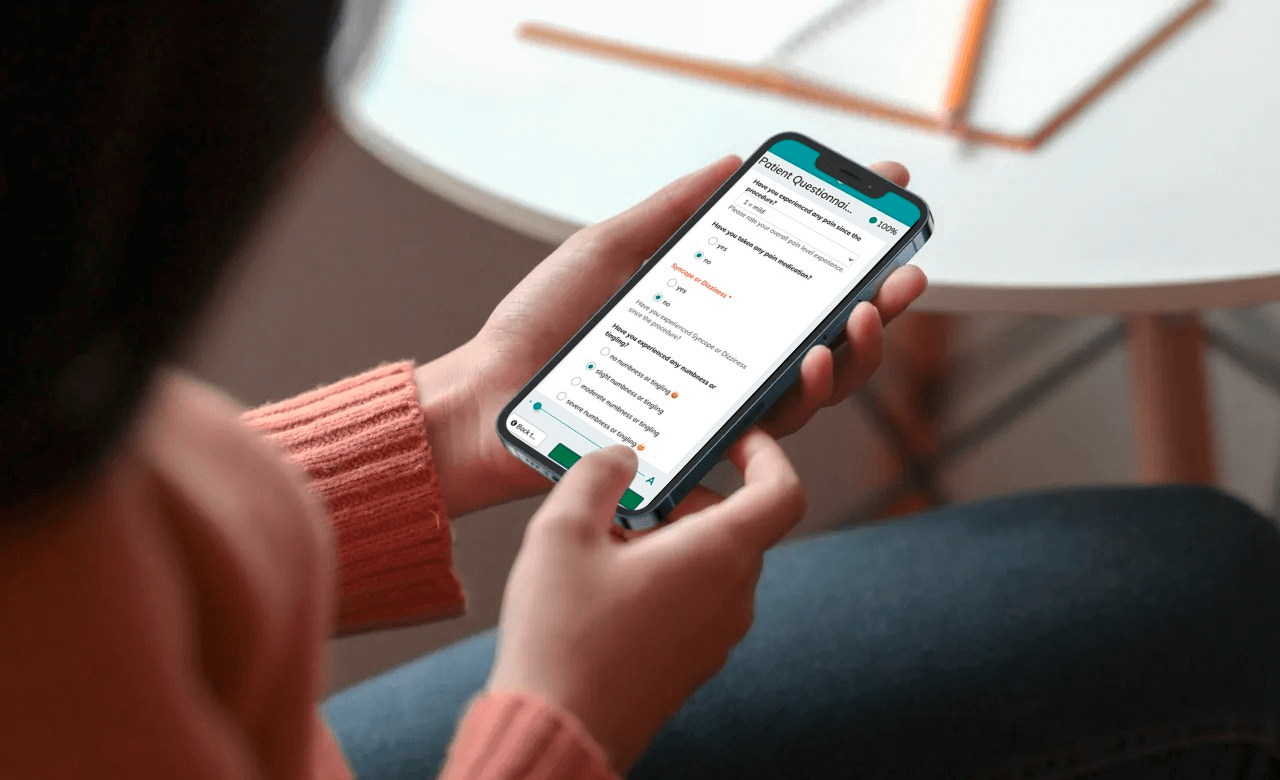 Successful data collection for a Phase IV study with ePRO solutions
Munich, Thursday, February 18, 2021 – Munich-based software company Climedo Health has published a new case study with contract research organization (CRO) Pharmalog. In the joint project, digital patient diaries were used for a post-marketing study. 
Project scope
As part of the study, commissioned by a German sponsor, Pharmalog selected Climedo Health's ePRO ("electronic Patient-Reported Outcome") solution in 2019. The goal of the study was to survey 450 subjects across 22 centers about their health status as well as their medication use on a daily basis. Over a 16-day period, the subjects received an electronic patient diary via SMS and/or email and were able to complete the questionnaire conveniently on any device. 
Results
With the help of the Climedo platform, the sponsor, the CRO, the study centers and the monitors were able to benefit from significant time savings, workload reductions and improved patient compliance. The project was successfully completed in the summer of 2020. Here is a brief overview of the results: 
Satisfied subjects and centers

: The solution was perceived as reliable, high-quality, effort-saving, and also particularly time-saving and practical compared with paper-based methods. 

Time savings for monitors

: Remote data views enabled monitors to achieve time savings of 10 to 20%.

Improved patient compliance

: Thanks to pre-set notifications, subjects were always reminded of their diary entries on time, and with decentralized monitoring, completion status could be checked in real time. 

Increased data quality

: Unlike paper questionnaires, no arbitrary comments were possible, which made data cleaning much easier. 

Additional benefits

: Last but not least, customer support, data export, and real-time overview of all important data were appreciated. 
The ePRO solution was well received by all age groups. 
"Thanks to Climedo, we have achieved a significantly higher response rate as well as an improved completion rate for our eDiaries," says Thomas Huber, Head of Data Management at Pharmalog. The solution was also well received by patients. An interim evaluation of the study was possible in no time – this would have been unthinkable with paper. The ePRO solution and the associated rapid data insights have therefore saved us a lot of time."
Veronika Schweighart, Co-Founder and COO at Climedo Health, believes that project this bears testimony to the advantages of digital solutions: "We are delighted that Pharmalog and all those involved in the studies were able to achieve such good and, above all, fast and high-quality results with our platform. We hope to support many more companies with their clinical data collection in the future. Many thanks to Pharmalog for the great collaboration and to the sponsor for trusting in us!" 
The full case study is now available for download here.
About Pharmalog 
PHARMALOG is one of the leading full-service CROs (Contract Research Organizations) in Europe, based in Ismaning near Munich, Germany. With over 37 years of experience, we are experts in the field of clinical research. Compliance with national laws, European guidelines and the international standard (ICH-GCP) is important and a matter of course for us. Our company employs highly qualified and motivated staff who conduct clinical studies of phases I to IV for the pharmaceutical and biotechnology industry as well as clinical studies for manufacturers of medical devices. Our range of services also includes support for post-marketing studies and pharmacoeconomic studies. Learn more: www.pharmalog.com
About Climedo Health
Climedo's mission is to bring the best treatment to every patient by empowering healthcare professionals with intelligent software solutions. Together with Europe's leading hospitals, we have developed a cloud-based platform for cutting-edge clinical validation and post-market surveillance of medical devices and pharmaceutical products. 
By digitally connecting all stakeholders (Medical Device manufacturers, Pharma companies, CROs, hospitals and patients), Climedo allows for increased performance, better cost-efficiencies – and ultimately – accelerated medical innovation.