ePRO as an Innovation Driver: 3 Opportunities for a Better Healthcare System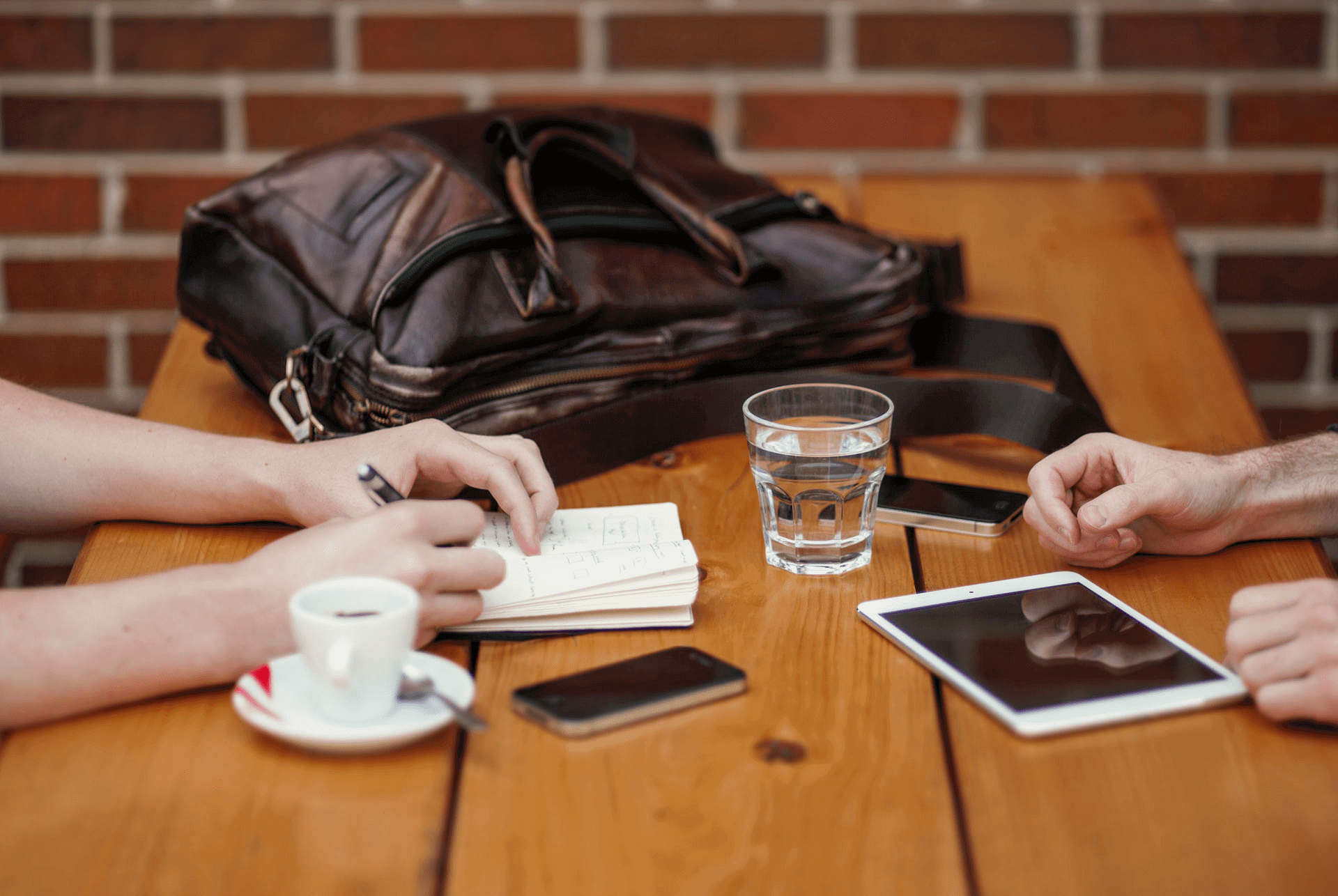 AUTHOR
Johann | Sales Lead
Remote work, social networks and online trade: Digitalisation is present in all areas of our daily lives. Measures taken during the Covid-19 pandemic to contain the incidence of infection have given this development a huge push forward in Germany. This applies especially to the health sector, where digital consultation concepts and electronic communication and administration tools – including electronic patient-reported outcomes (ePROs) – are becoming increasingly common. They can reduce the number of face-to-face appointments and thus the risk of infection with easily transmissible diseases such as Covid-19. They also enable medical institutions to organize themselves in a paperless, flexible and ultimately more efficient manner.
In addition, electronic data collection (EDC) systems have other decisive advantages: Patients, for whom a trip to the clinic or to the doctor is a hurdle due to lack of mobility or time, can also be reached and included electronically at home. A study conducted almost ten years ago found that 77.3% of patients who had experience with both paper-based PRO and ePRO preferred electronic data entry. The use of ePRO increased overall satisfaction and willingness to participate in future studies.
Against this background, one thing becomes clear: ePROs can act as drivers of innovation in healthcare. Using three selected areas as examples, we will show you how this can be achieved.
These 3 advantages are offered by the use of ePRO
1) Save time and resources
2) Improved communication between stakeholders
3) Personalize treatment
1) Save time and resources
ePRO in healthcare makes the conduct of studies more efficient – for participants as well as researchers. ePRO reduces the amount of time both sides have to invest in data collection. Patients can fill out questionnaires and documentation at home. In addition the study centre has the possibility to flexibly create and modify the corresponding questionnaires. With just a few clicks, they are distributed to the entire participants or selected groups. Afterwards, the collected data can be analyzed immediately without the need for time-consuming transcription and verification.
On the other hand, ePRO also reduces the costs of the entire study implementation. Thanks to electronic data collection, neither pen and paper nor equipment for digital transcription are necessary any more. Moreover there is less duplication of data and the error rate of the collected information can be greatly limited with the help of predefined input fields and answer options. In this way, the study centre saves on cost intensive staff as well as time and materials when collecting and analyzing the data.
2) Improved communication between stakeholders
With ePRO in healthcare, patients are given the opportunity to take charge of their own health in a calm and familiar environment. For example, concerns that need to be addressed during visits to the doctor can be better identified in advance. In addition, symptoms or side effects can be noted directly at the moment they actually occur and are still fresh in mind. This individual preparatory work ultimately lowers the communicative hurdles with doctors, so that patients can bring information and personal concerns to the attention of medical staff more easily and therefore feel better cared for.
But also doctors and researchers can benefit from the transparency created by ePRO. By collecting and reviewing data in real time, deteriorating health conditions or the occurrence of serious side effects can be detected more quickly for example. This enables doctors to intervene at an early stage if necessary. In the long term, such proactive symptom management helps to reduce hospital stays and emergencies – which relieves the burden on the healthcare system as a whole.
Whitepaper: 5 Factors that Make a Good ePRO Solution
Our whitepaper shows you how to find the best ePRO solution for your next clinical trial, including:
High level of customization and support
Compatibility with user devices (BYOD)
Integration with other systems
Notifications and automatic reminders
Privacy and security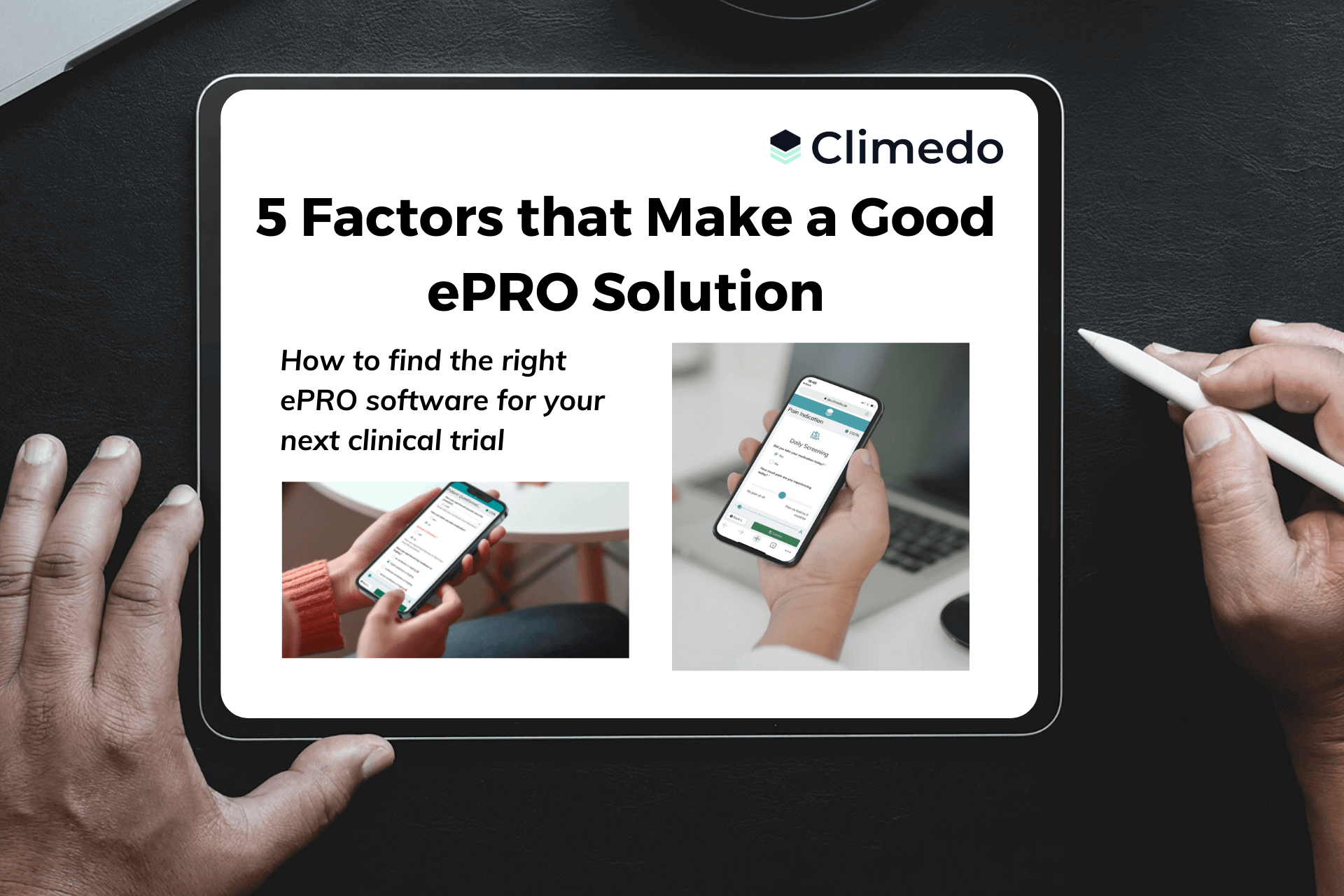 3) Personalize treatment
Improved communication between patients and their healthcare providers offers the perfect foundation for increasing patient satisfaction and engagement. For example, predictive ePRO solutions use self-learning algorithms to identify symptom trajectories and predict complications so that treatment teams can optimize their medical care. Such systematic remote monitoring of symptoms by ePRO and the individualized treatment it enables have been proven to increase the survival rates of cancer patients.
Furthermore, ePRO offers the opportunity to provide participants with individualized information and documentation templates without much effort. Instead of patients having to google their symptoms themselves, ePRO gives them access to qualified background material that is best suited to their condition. This allows patients to better understand their concerns and fears and communicate their needs more accurately to their healthcare professionals. In this way, medical decisions such as the choice of a suitable therapy or therapy centre can be linked with the patients' individual experiences and wishes. This ultimately increases their satisfaction as well as their willingness to participate in studies and to stay with them until they are completed.
Conclusion: ePRO democratizes access to healthcare
ePRO saves time as well as financial and human resources. In this way, ePRO actively reduces the burden on the healthcare system and the resources gained can be invested in other areas such as patient care as well as general medical care. In addition, ePRO solutions improve communication between patients and health professionals. For example, by better documenting symptoms and providing patients with relevant information, the frequency and duration of inpatient hospital stays can be reduced. In addition, treatments can be better tailored to individual patients, which increases their chances of survival and recovery on the one hand, and their satisfaction and compliance on the other.
By reducing barriers, providing barrier-free communication and improving overall medical care, ePRO solutions pave the way for widespread access to healthcare. This applies to patients from all social backgrounds as well as to medical professionals and researchers. As an innovation driver, ePRO makes the voices of all stakeholders heard and thus contributes to democratizing the healthcare system as a whole. However, electronic data collection is not only the new norm in the clinical setting, but is also increasingly being used successfully in the non-clinical setting to better monitor disease progression and manage patient data.
With our eCOA and ePRO solutions you can collect high-quality and relevant clinical data directly from patients and analyse it in real time as well. Feel free to reach out to us or schedule a demo! We will be happy to help you with the implementation of your decentralized clinical trial!