Which Added Value Does ePRO Bring to your Clinical Trial?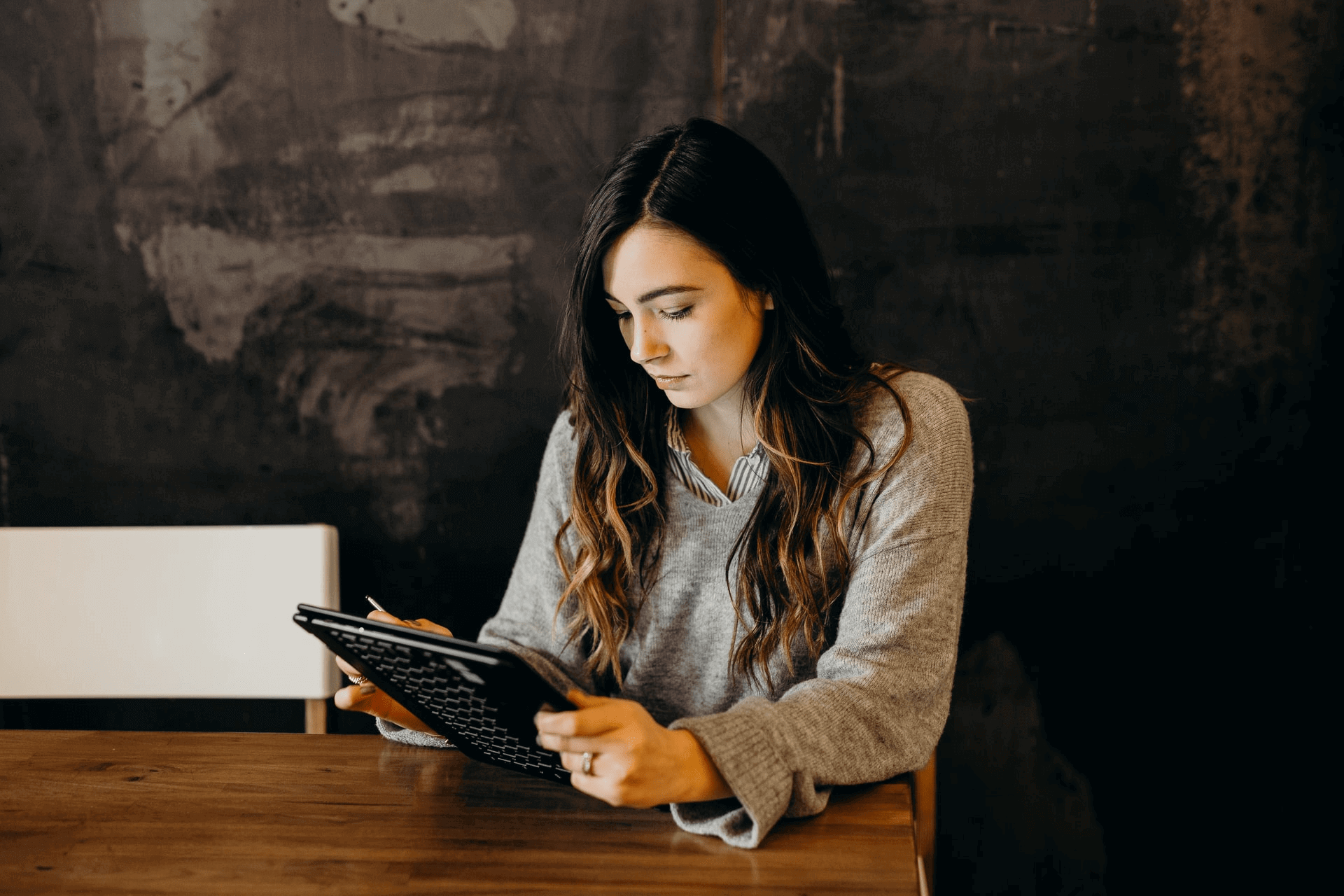 AUTHOR
Dennie Rothbächer I Head of Business Development
Right after the Covid-19 pandemic started it became clear: Decentralised and hybrid clinical trials (DCTs) and electronic data collection systems (EDCs) will play a greater role in medical research in the future. For example, the global market for Electronic Clinical Outcome Assessments (eCOA) and Electronic Patient-Reported Outcomes (ePRO) is expected to grow to US$2.8 Billion by 2026. This represents an annual growth rate of 14.3 % and emphasizes the importance of ePRO as well.
In traditional studies, participants have to regularly visit their physicians for checks, questionnaires and interviews, known as COAs and PROs. A decentralized clinical trial (DCT) does not only protect all participants from possible disease transmission, but also overcomes barriers such as limited mobility or lack of time. In order to collect the necessary information on the disease, side effects and the time taken for medication, participants answer questionnaires electronically using ePRO. This helps to avoid error-prone systems such as paper questionnaires, Excel spreadsheets or e-mails.
The era of DCT has already begun. In this article, you will learn how to take advantage of its new opportunities and benefit from ePRO while conducting your clinical trial.
The 5 biggest opportunities with ePRO:
1) Conduct studies with ePRO in a decentralized manner
2) Focus on patient centricity with ePRO
3) Increase patient engagement with ePRO and BYOD
4) Collect clean ePRO data via eCRFs
5) Bring research and therapy together with ePRO
1) Conduct studies with ePRO in a decentralized manner
With ePRO, clinical trials can be conducted in a decentralized or hybrid way. In contrast to traditional trials, companies that venture into DCT models benefit from time and cost savings as well as improved data quality. Participants in our survey, on the state of DCTs adoption in companies, also noted stronger patient retention respectively commitment to the centres.
DCTs eliminate barriers that fundamentally threaten the success of location-based trial designs. Especially in research of rare diseases or very small gene pools, long journeys and the need for frequent on-site appointments complicate the entire study implementation. ePROs help to minimize this danger, since all patients can participate regardless of their place of residence and individual mobility and are actively involved in the study process.
2) Focus on patient centricity through ePROs
Every patient and every disease is unique, as well as the body's individual response to certain drugs and combinations of drugs. As more and more specified medicines are developed, it is essential to understand their main and side effects and to analyse their patient profiles accurately. For this purpose, the symptoms and well-being of the participants must be recorded daily or at least closely on a regular basis.
Electronic data collection makes it possible to obtain relevant information directly from the everyday life of the respondents. ePRO is also suitable for recording health-related quality of life (HRQOL). This complex assessment includes the physical, social and emotional well-being of patients during treatment. Individual health behaviour, such as physical activity, diet, cigarette and alcohol consumption, also influences the course of treatment and can be documented instantly and in detail using ePRO.
3) Increase patient engagement with ePRO and BYOD
In 85% of all clinical trials too many participants drop out over the course of the trial to enable successful completion. ePRO can provide remedy for this case: Because many details and questionnaires can be filled in and submitted from the comfort of one's own couch, patients' access to participation is made easier and their willingness to participate is increased. In accordance with the principle of "Bring Your Own Device" (BYOD), patients can use their own smartphone or other wearable. This means that participants do not have to carry an additional device with them and do not have to familiarize themselves with how it works, which lowers thresholds.
Thanks to ePRO and BYOD willingness to participate and patient loyalty increase as patients have to do less work and the necessary information and documentation can be better integrated into everyday life. The use of mobile devices such as smartphones, smartwatches and tablets also offers the possibility to reach participants via in-app notifications or push messages and to remind them of outstanding questionnaires or appointments.
Playbook: 5 Success Factors for ePRO Solutions in Clinical Studies
In this free playbook, we present five success factors for the use of ePRO solutions in clinical trials. The following points play a crucial role:
The right provider
Involving all stakeholders
User Acceptance Testing (UAT)
Training
BYOD – "Bring your own device"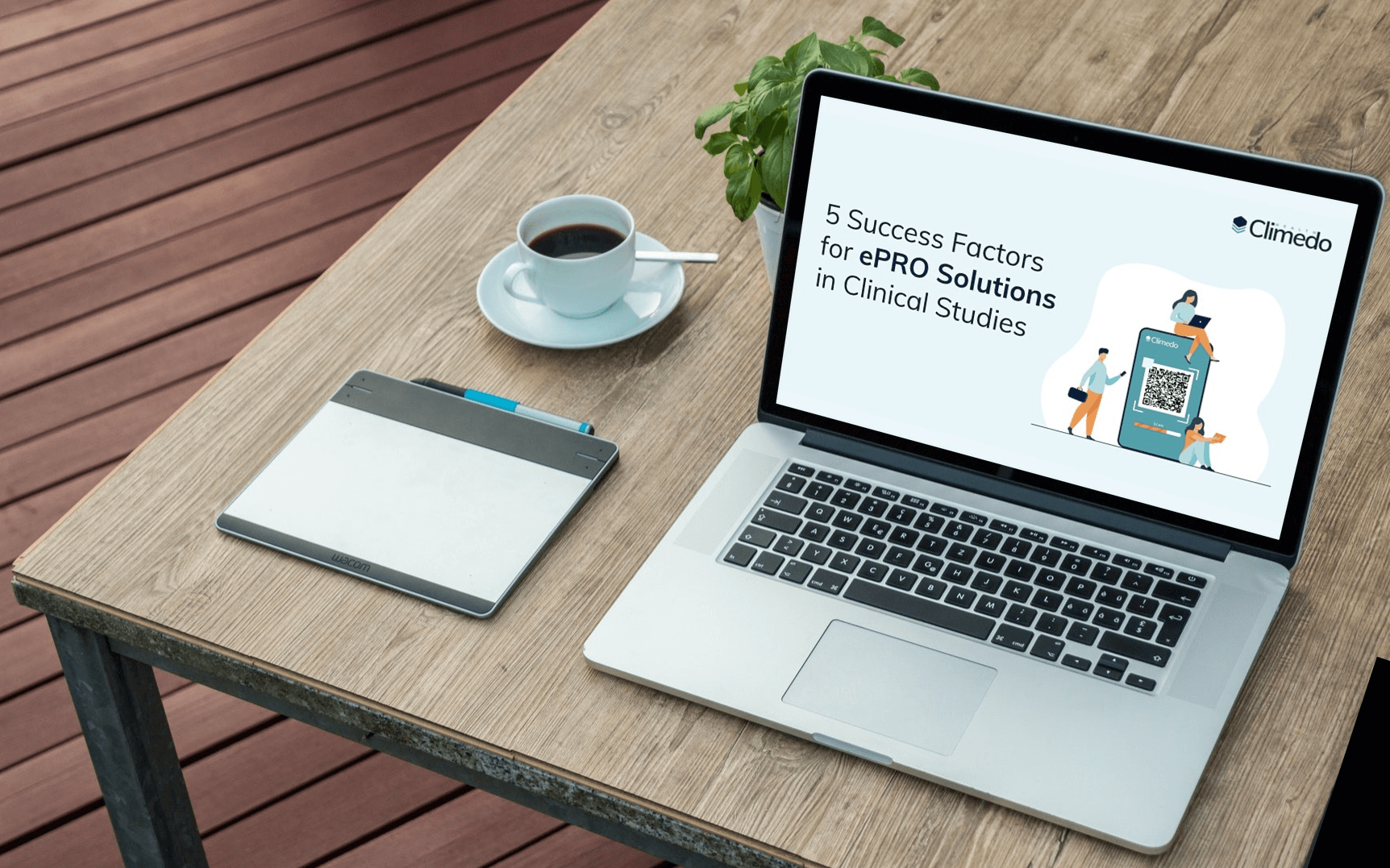 4) Collect clean ePRO data via eCRFs
With ePRO and eCOA, clinical data can be accurately collected and analysed. Electronic case report forms (eCRFs) simplify data entry and management. Because information is collected electronically, and in some cases with the help of predefined answers, there is no need for time-consuming deciphering, interpreting and transcribing of handwritten information.
In addition, electronic forms also reduce the frequency of incorrect entries: Corresponding fields can be set to accept only a certain type of input, e.g. letters, numbers or a predefined range of numbers. This allows the collected data to be analyzed with less effort and at the same time in greater depth. Additionally data preparation for further processing is possible. You can leave manual data transfer, duplicates, wrongly assigned information and time-consuming source data verification in the past with eCRFs.
5) Bring research and therapy together with ePRO
With electronic data capture tools such as eCRFs, questionnaires can be created quickly, easily adapted and distributed to participants with just one click. This leads to appropriate information tailored to the individual treatment of the patient. The study center in turn benefits from high quality and relevant data.
In this way, ePRO improves the overall communication between medical staff and patients, which opens up new approaches for optimizing medicines and treatment methods. This is because the close exchange contributes to a better basis for decision-making at both ends, e.g. with regard to the individual choice of therapy. The consequence: Patients feel better cared for and are ultimately more satisfied with the medical and psychological care they receive.
Conclusion: ePRO is an important step into the new era of DCTs
Electronic data collection offers the possibility to obtain information, e.g. on health-related quality of life or individual well-being, directly from the patient's everyday life. Thus, ePRO and BYOD are important tools for making studies more patient-centered. This lowers barriers and increases willingness to participate as well as patient engagement.
Digital communication tools also improve the exchange of information between healthcare professionals and patients, which provides a better basis for optimal treatment choices. In addition, a decentralized or hybrid study design encourages patients with limited mobility or who rarely have time to travel to the study centre to participate. eCRFs enable the collection of clean, high-quality data that can be easily analyzed and processed.
The goal of clinical trials is to optimize healthcare and improve patient care. DCTs and ePRO make a significant contribution to this. Do you also want to collect clinical data directly from patients and increase your study success through DCTs? With our eCOA and ePRO solutions, you remotely collect high-quality and relevant clinical data that you can analyze in real time. Feel free to reach out to us and schedule a call! We look forward to supporting you with the implementation of your decentralized or hybrid study.