Healthcare Wearables: 5 Trends for 2022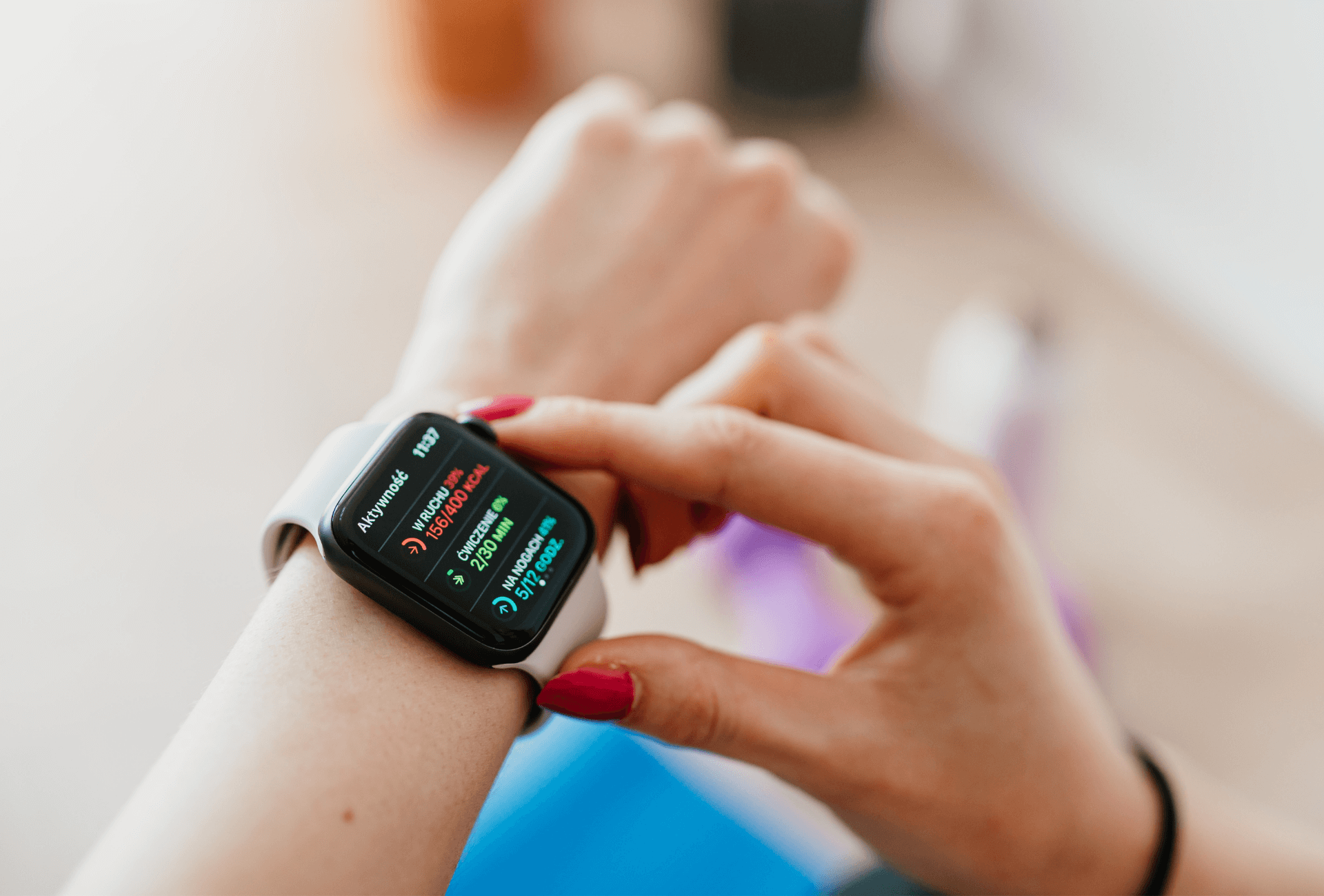 AUTHOR
Dennie Rothbächer I Head of Business Development
Apple Watch, Fitbit Sense and the like are increasingly popular. These types of smartwatches combine smartphone and fitness tracker in a practical wristwatch and are steadily finding their way into our everyday lives. Nowadays, even recreational athletes can hardly manage without smart heart rate monitors and smart functional clothing that measure and record their heart rate, steps and calories burned in realtime. Sales of wearables have increased more than tenfold worldwide since 2014.
Wearables are also becoming more widespread in healthcare. Thanks to the small computer systems that can be worn inconspicuously on our skin, monitoring our own health can be easily integrated into everyday life. In terms of clinical trials, wearables offer a particularly crucial advantage: since all data is automatically collected directly from the body, the tedious filling out of corresponding questionnaires is no longer necessary. While participation is simplified for patients, the quality of the data and the comparability of the results also increase.
In this article, we present the top five trends in healthcare wearables for 2022.
The top 5 wearable trends in healthcare
1. Smart Bands and Smartwatches
2. Smart Clothes
3. Smart Rings
4. Hearables
5. Insideables and Implantables
1) Smart Bands and Smartwatches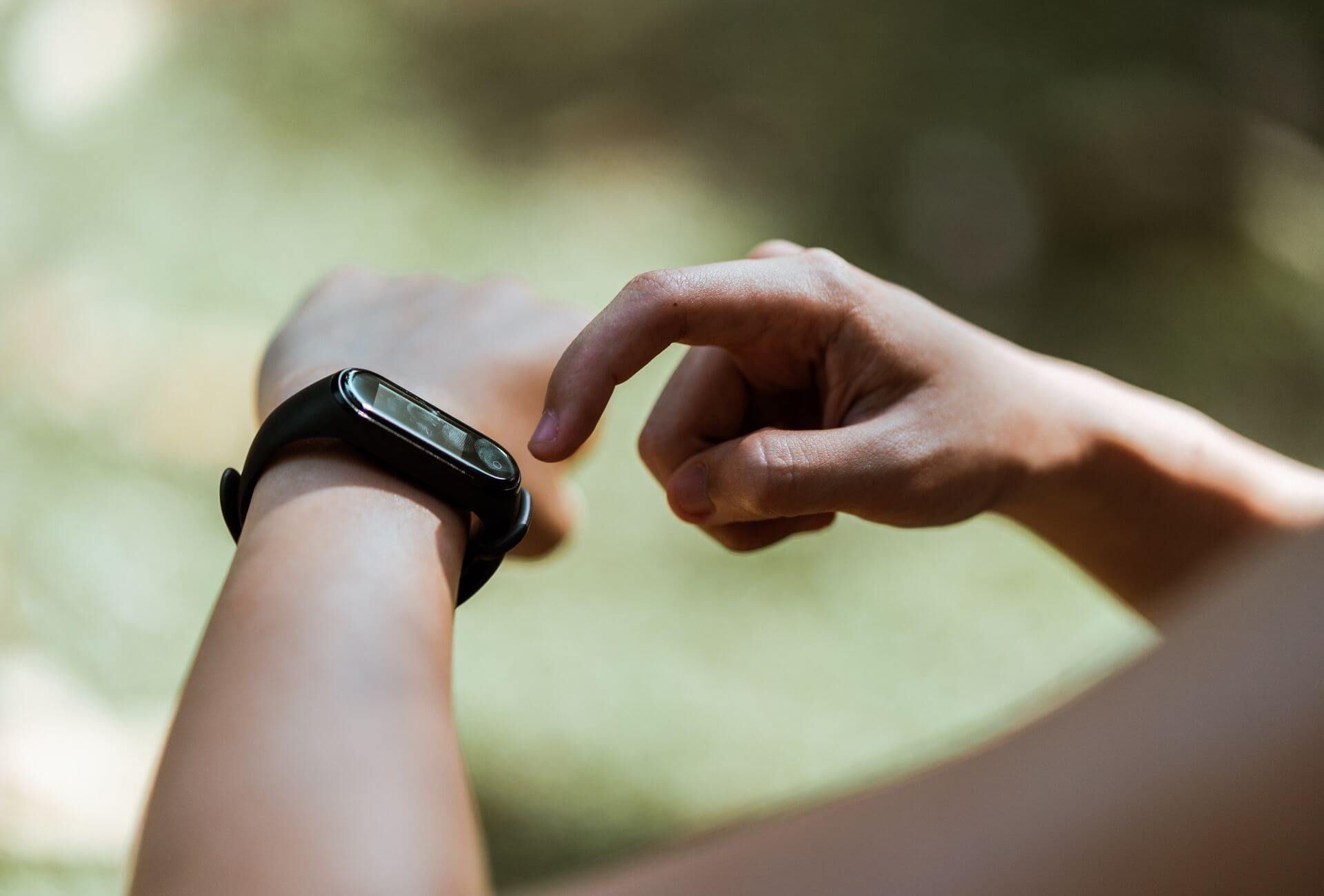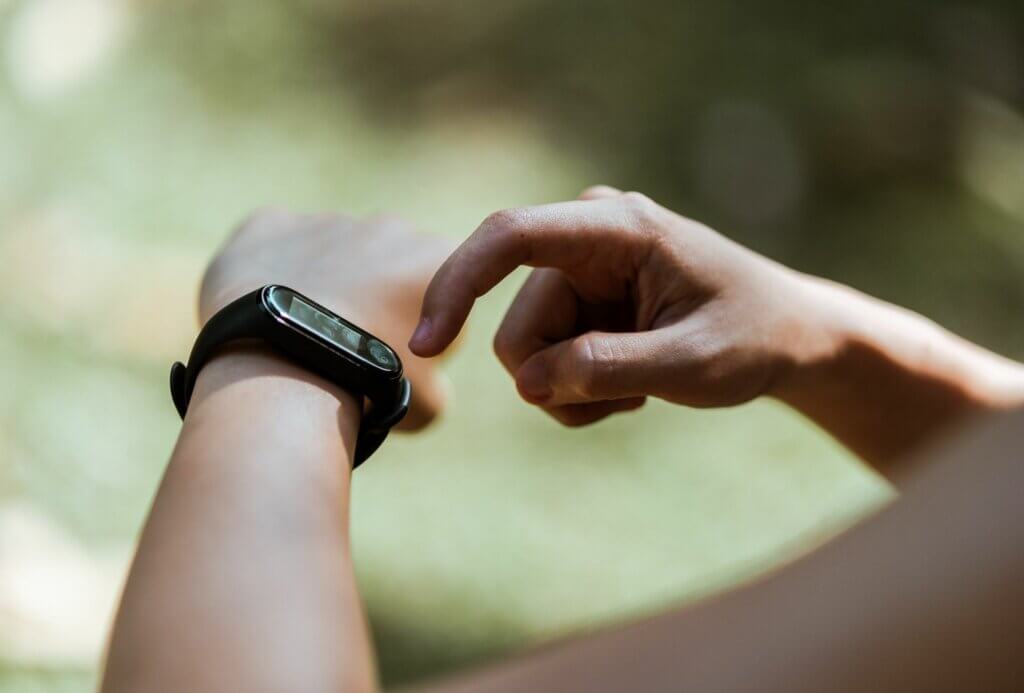 A wristband equipped with sensors was among the first ever fitness trackers. In 2022, Smart bands, the simplest form of wearables, are also among the top trends. Unlike smartwatches, they have fewer additional features and focus more on health tracking. However, it's becoming increasingly difficult to distinguish between the two, as, for example, the display of the time and the integration of additional apps are now common for both types of wearables.
Smart bands and smartwatches generally measure our steps, heart rate and calories burned. This is particularly advantageous for medical diagnostics and clinical studies: Depending on the model, they can also record sleep patterns, blood pressure, oxygen saturation and electrocardiograms and make emergency calls. Leading technology companies are working on integrating sensors for blood glucose measurement into their smartwatches, which should make everyday life easier for many diabetes patients.
2) Smart Clothes
Smart clothes – the evolution of functional clothing – send recorded data primarily via a WIFI or Bluetooth connection to linked smartphones, smartwatches or smart bands. They integrate health tracking unobtrusively and seamlessly into everyday life. Their sensors and chips are either attached to the fabric in miniature as hardware components or woven into the fabric itself as a wire mesh.
Whether shoes, socks, t-shirts, nightwear, workwear or sportswear – smart clothes can be adapted even more specifically than smart bands to specific parts of the body, thus effectively complementing them. From the detection of foot ulcers and deformities to blood pressure measurement and built-in monitoring of breathing and physical activity, there is a wide range of possibilities. Thanks to their versatility and flexibility, smart garments are currently becoming the top trend in healthcare.
3) Smart Rings
In addition to clothing, tech companies are working hard to add sensors and useful functions to jewelry. In contrast to smart clothes and smartwatches, the jewelry is usually smaller and lighter, so it can be integrated even more discreetly into our working lives, for example. Currently, the most popular representative of this category is the smart ring.
While smart rings can be used for various things such as payment transactions, models specifically for medical use have tracking functions similar to other healthcare wearables despite their compact size. For example, a 2021 study examined the use of smart rings to detect Covid-19 symptoms early, within 24 hours, using Deep Learning AI – before patients had even noticed them themselves.
4) Hearables
Hearables or smart headphones are in-ear headphones equipped with sensors that interact with other wearables or smartphones via WIFI or Bluetooth. In addition to features that primarily improve music enjoyment, hearables are also suitable for medical purposes.
Possible uses range from simple temperature and heart rate measurement to monitoring individual stress levels. In addition, there are hearing-specific applications such as speech amplification or the active reduction of ambient noise. Hearables can thus be tailored, for example, to the needs of patients with reduced hearing or people on the autism spectrum who struggle with acoustic stimulus overload.
5) Insideables & Implantables
Technological advancements don't end with devices worn on the body, however. More and more so-called insideables and implantables – i.e. microcomputers that function inside the body – are being developed specifically for medical applications. So far, smart implants have mainly been used to support the function of organs such as the inner ear, heart or brain. In addition, scientists are developing models that improve the healing process in complex bone fractures, for example, as well as microchips that monitor values such as blood glucose levels directly under the skin.
On the other hand, smart pills, also called "insideables", are already in advanced testing stages. They are swallowed in the form of a hard capsule to send measured values or images, for example of the intestinal flora, directly from the digestive tract. Researchers are also working on using smart implants to automatically dose active ingredients in the body or to monitor the intake of medications in this way. Since implantables and insideables are only just emerging, they will dominate healthcare trends even more in the future.
Healthcare wearables: added value for healthcare and patients
Our top trends include classic medical wearables such as smart bands, smartwatches, smart clothes and smart rings as well as hearables, insideables and implantables. The more advanced the small computer systems become and the better or more inconspicuously they can be integrated into everyday life, the more appealing they become in both the private and medical sectors.
Thanks to their practical functions, wearables motivate people to pay more attention to their own health and actively contribute to a healthier lifestyle. They also support the early detection of diseases and help chronically ill patients to monitor critical values. Last but not least, they can be used for remote monitoring and efficient data management in clinical studies, thus sustainably increasing data quantity and data quality.
Would you also like to use wearables in your next clinical trial to collect valuable real-world data? Drop us a line! We'd be happy to support you together with our partner network.