Climedo Releases Improved Features to Revolutionize Clinical Data Insights and Progress Tracking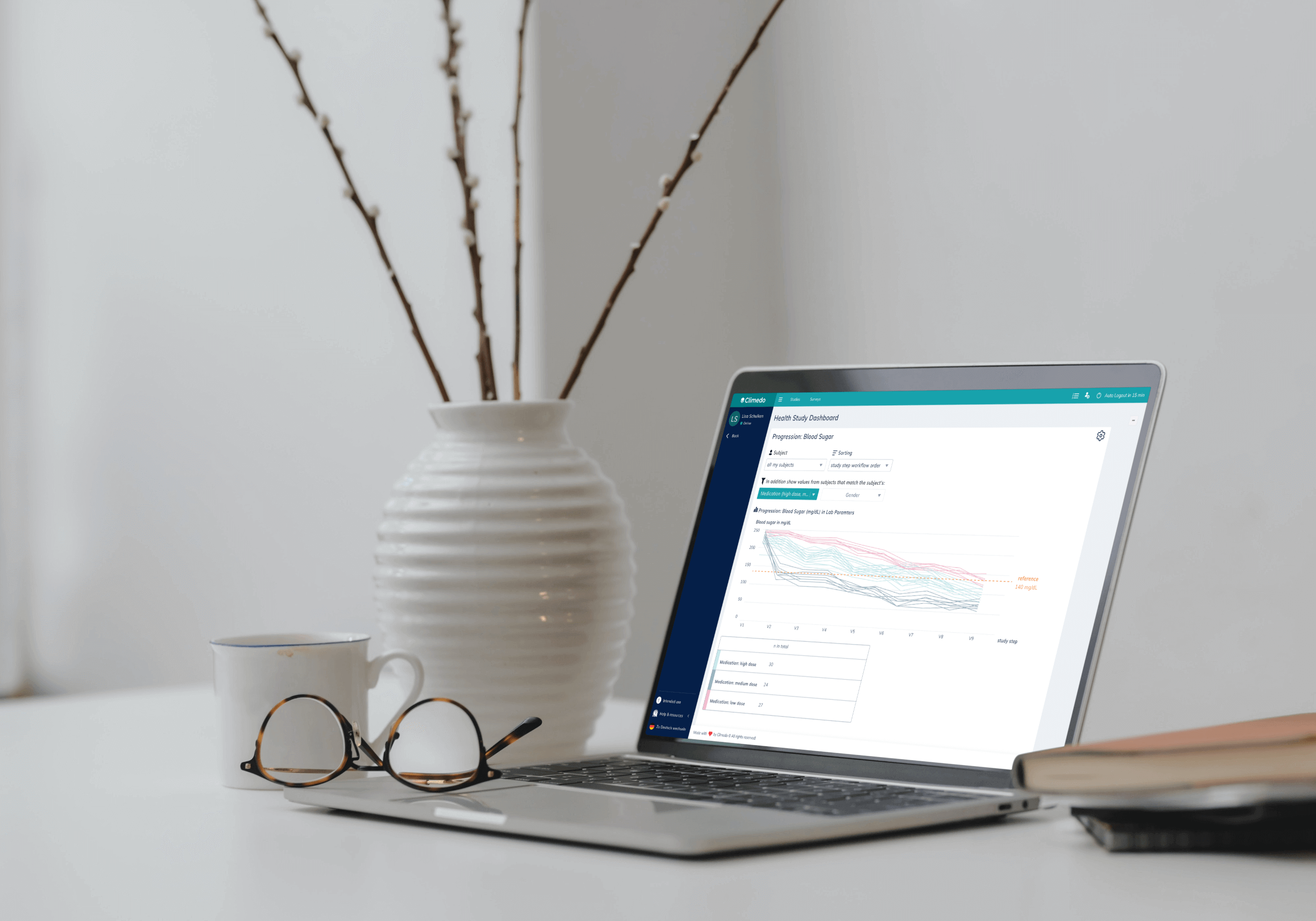 Munich, Tuesday, September 19, 2023  — eCOA and EDC software company Climedo has released a series of enhancements to its Progression and Benchmarking features for clinical studies. These updates mark a significant milestone in empowering healthcare professionals (HCPs) and researchers with more comprehensive insights for tracking patient progression and analyzing clinical data.
The improved Progression and Benchmarking features are designed to enhance the HCP experience with real-time data visualization in clinical studies. The key changes include the following:
Progression comparison
Climedo's new progression comparison allows for the comparison of progression curves between individual patients. This empowers HCPs to evaluate a patient's progress in terms of a certain parameter relative to their peers, promoting a deeper understanding of the patient journey and identifying outliers that may require special attention. HCPs can delve into a patient's electronic Case Report Form (eCRF) to understand why a value has improved or worsened and gain insights into the patient's overall trajectory.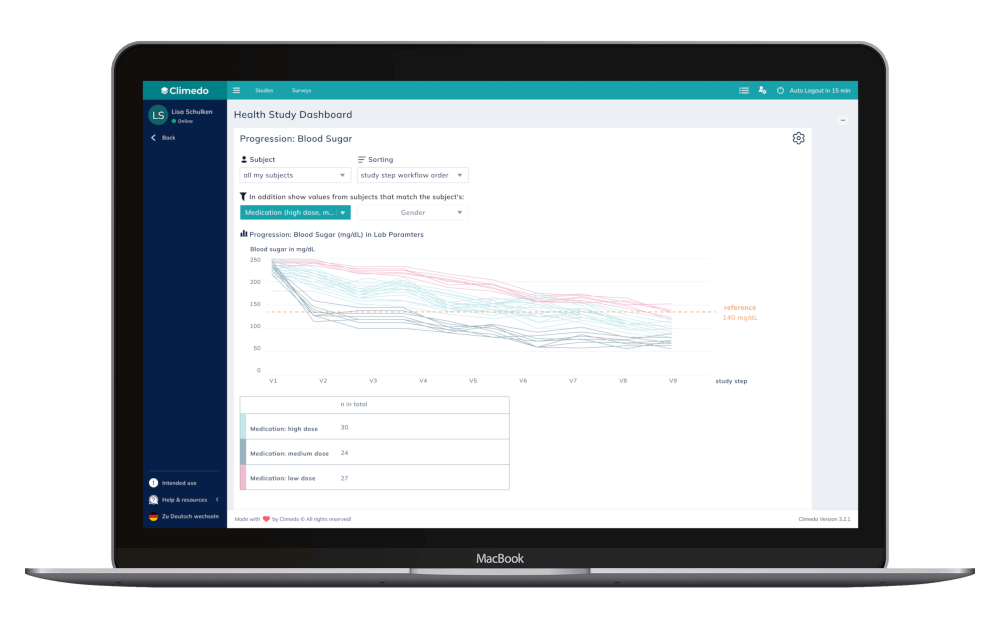 Fig. 1 Progression comparison. Source: Climedo software (2023).
Benchmarking refinement
Maintaining its powerful Benchmarking functionality, Climedo has introduced a distinction between all subjects versus single subject selection benchmarks. While selecting all subjects enables benchmarking across different groups/cohorts, single subject selection means subjects can be benchmarked within their filter group or entire study cohort. A new legend has also been added to specify reference distributions based on the defined reference value. Climedo users can now visualize the percentage of individuals above or below the reference value, resulting in more precise analyses and comparisons. They also have the option to filter the benchmarking dataset for the selected subject's site and to compare it to other sites. For HCPs, this means being able to choose whether to compare to all subjects in the study cohort or only subjects of their own site. Monitors and/or sponsors, in turn, gain insights on how subjects progress per site, as there may be differences.
Robust data filtering
Climedo's dashboard widgets now allow for powerful data filtering, meaning that HCPs can view progression curves based on pre-defined dataset criteria. This new functionality provides researchers with a more granular and customizable analysis. This is also available for widget types including medical data widgets, bar charts, pie charts or operational widgets such as fill-out statistics.
Rich text functionality
The newly integrated rich text functionality allows study managers to structure the dashboards more effectively and share relevant information and descriptions. They can highlight important information, upload images and share study-related news. This provides HCPs with more clarity and means they can stay up to date with new study developments. As a result, they may also gain a better understanding by having explanations at hand which structure dashboards more effectively.
Dashboard selection overhaul
Climedo has also implemented a user-centric approach to improve how its dashboards are accessed and used. HCPs and other users can now view dashboards via a convenient dropdown menu, making navigation more intuitive. Additionally, Quality of Life (QoL) questions can be visualized in these dashboards.
"These enhancements mark a significant step in how HCPs and study managers gain insights into patient data and track their progress", says Veronika Schweighart, Co-Founder and COO of Climedo. "Our commitment to providing innovative clinical study solutions to the healthcare industry drives us to continually improve our products and empower medical professionals with the tools they need to make informed decisions and bring the best treatment to patients faster."
The upgraded features are available for immediate use, enabling clients to dive into richer insights and drive better patient outcomes. For more information about Climedo's suite of advanced clinical data management solutions, interested parties can book a personalized software demo.
About Climedo: The leading European eCOA system for non-interventional studies, RWE and launch success
Climedo offers an all-in-one eCOA and EDC solution with hybrid capabilities for non-interventional studies and real-world evidence. By using a patient-centric approach and leveraging real-time data insights and visualizations around a study's current progress, Climedo empowers its clients to better engage with healthcare professionals and other key opinion leaders (KOLs). This boosts awareness, stimulates scientific dialogue and accelerates the launch success of new medical innovations, thus reaching more patients faster. Founded in Munich in 2017, Climedo is a leading trusted partner for pharma, medtech, CROs and academia with over 1.7 million patients enrolled to date. Learn more at www.climedo.com.