Climedo Connect: Decentralized and connected – The future of clinical trials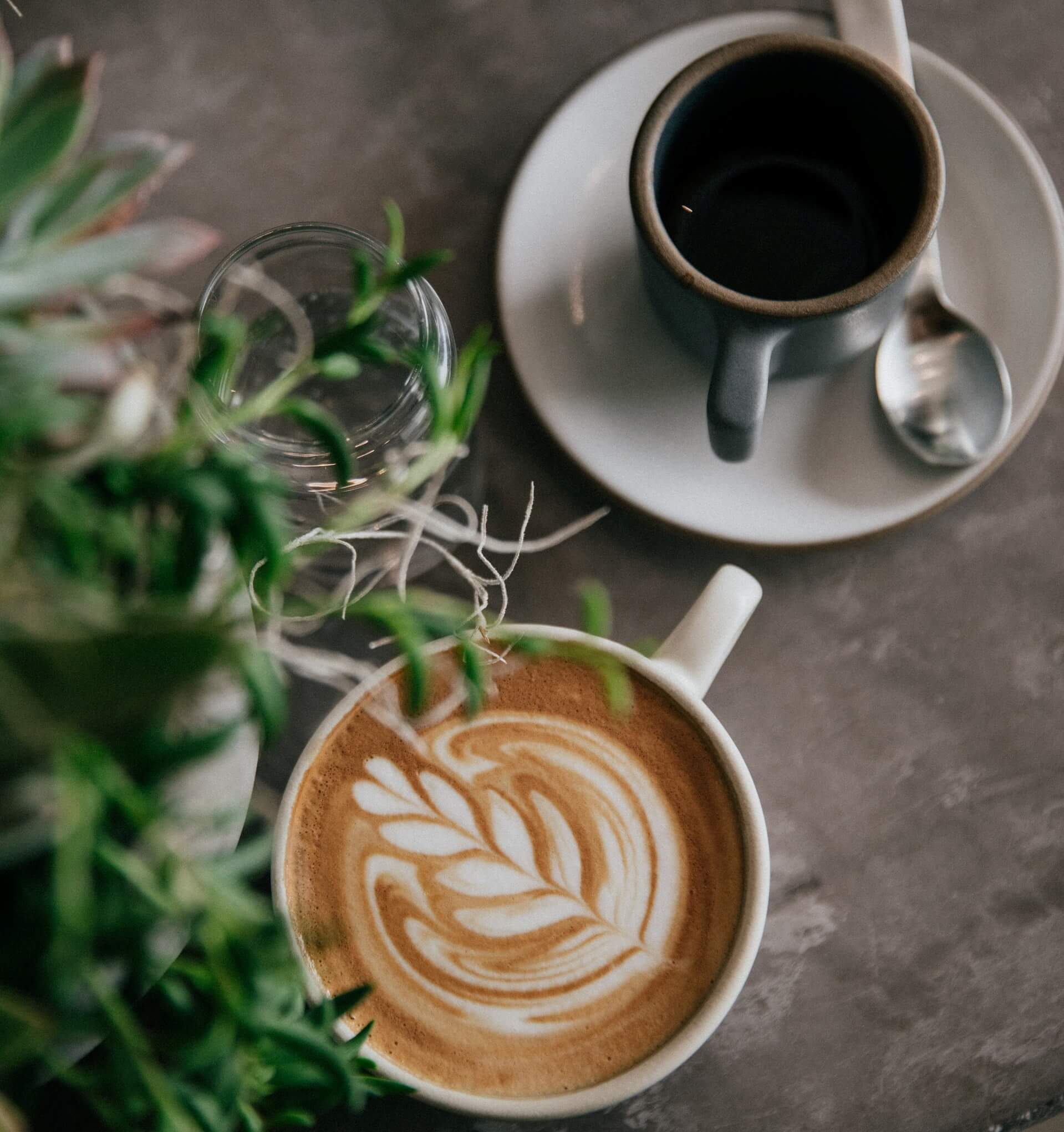 AUTHOR
Catherine | Marketing Lead
Please note that this webinar took place in German.
This week, we hosted our second #ClimedoConnect event where we invited both MedTech and Pharma companies to an informal exchange, this time on the topic "Decentralized and connected – The future of clinical trials". Our speakers included Hannes Riemenschneider from analyze & realize and our Senior Customer Success Manager Tereza Benesova. Around 55 guests joined the online meetup and listened to the interesting presentations of our speakers.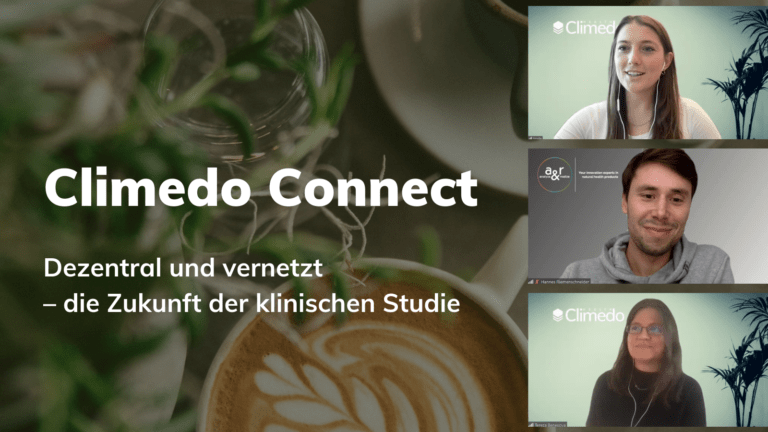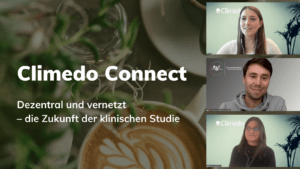 What was it about?
During the COVID-19 pandemic, decentralized clinical trials (DCTs) have increasingly emerged as an alternative to traditional clinical trials, and more and more sponsors are turning to a decentralized approach as a long-term solution.
With DCTs, healthcare companies can facilitate the study participation for patients by reducing or eliminating the need for them to travel to specific study sites. This can reduce drop-out rates and increase the effectiveness of trials, allowing vital medical innovations to be brought to market faster.
Given these numerous advantages, we were pleased to talk with Hannes Riemenschneider, project manager at CRO analyze & realize, about the differences between conventional and decentralized studies and what has to be considered in practice.
Afterwards, our Customer Success Manager Tereza Benesova discussed success factors for the use of ePRO solutions in decentralized clinical trials and offered a brief insight into our software.
Who were the speakers?
Amelie Fink, Account Manager at Climedo Health, hosted the event and led the Q&A and  discussion.
After completing his Master of Science in Medical Neurosciences at Charité Berlin, Hannes Riemenschneider joined clinical research at CRO analyze & realize GmbH. Here he initially worked as a Clinical Research Associate (Clinical Monitor) and has been a Project Manager since November 2020.
Tereza Benesova is a former Clinical Research Associate and thus our expert for CROs and clinical trials and supports our customers in the use of digital solutions in clinical trials – both in the medtech and pharmaceutical sectors.
Keynote speech Hannes Riemenschneider: "Conventional vs. decentralized clinical trials"
At the beginning, Hannes Riemenschneider started a short live poll on the biggest challenges for decentralized clinical trials, in which "Technical challenges" (51%), "Data quality" (49%) as well as "Data protection" (46%) emerged as the top 3 topics where our attendees still have questions regarding DCTs. Only a few of our guests were concerned about the costs of decentralized clinical trials and a lack of knowledge about what DCTs actually are.
But what is the difference between traditional and decentralized clinical trials? In order to answer this question, Hannes Riemenschneider first went into the framework conditions of conventional studies and detailed which study documents and instruments are required for data collection.
All the required information that has to be documented in a conventional study can quickly turn into a confusing mountain of paper in a non-digital, paper-based study, which makes both the work in the study and the oversight of a study by a clinical monitor very difficult. Therefore, Hannes Riemenschneider presented decentralized clinical trials as an alternative and clarified how all the required documents and information are handled in the digital study form:
(e)Consent:

Patient education and informed consent that must be signed by the patient and the study physician before the patient can participate in the study. In other countries, eConsent is already in use, in Germany full eConsent is not yet allowed.

eISF:

The Investigator Site File contains all study-relevant documentation at the center and can be recorded in electronic form.

eCRF:

In a Case Report File, the study team documents all study-relevant information. Often, when used in paper form, numerous data transfers are necessary, which pose a risk to data quality. Therefore, the switch to eCRF is worthwhile.

ePRO:

Patient Reported Outcomes are all results reported electronically by the patient and include all clinical data provided directly by the patient. The main advantage of digital data capture is that the study conditions are more comfortable for the patient and the patient only has to travel to the study centre for necessary measurements that cannot be performed from home.

eTMS: The Trial Master File is the entire collection of all study-relevant, cross- center documents and documents the entire study process.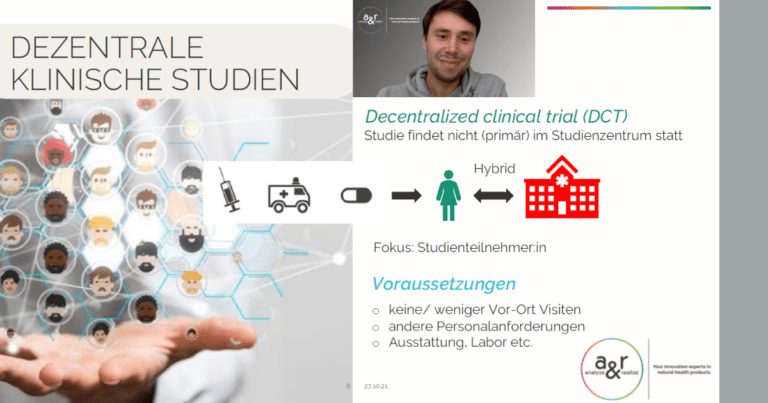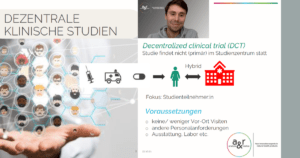 At the end of his presentation, Hannes Riemenschneider presented two exciting practical examples of how analyze & realize has successfully implemented decentralized clinical studies: In the first study, over 300 participants were recruited within three months and patient compliance was at 98%. In the second study, the patients' sleep behavior and pain perception were recorded in ePRO from the comfort of their own homes over a period of 2.5 weeks, which meant a significant improvement in the study conditions for the participants.
Keynote speech Tereza Benesova: "Success factors for ePRO in decentralised clinical trials"
What needs to be considered when deciding to use ePRO in decentralized clinical trials? In her presentation, Tereza Benesova addressed the five success factors for ePRO that she has taken away from her work as a Customer Success Manager.
First and foremost, it is important to find the right provider for ePRO solutions early on. Here, emphasis should be placed on things like high data protection and security, a central cloud-based system, easy access for patients, real-time monitoring, and a modular design in which ePRO can be combined with other solutions.
It is also important to involve all relevant stakeholders, conduct user acceptance testing, and make it as easy as possible for patients to use, through training in ePRO use as well as "BYOD" options where patients can use their own smartphone etc. for the study and not rely on an additional device.
Was muss beachtet werden, wenn man sich für den Einsatz von ePRO in dezentralen klinischen Studien entscheidet?
Playbook: 5 Success Factors for ePRO Solutions in Clinical Studies
Electronic patient-reporting provides much higher data quality and better participation rates
ePRO supports you in complying to regulations and offers you flexible reporting options as well as simultaneous use with different users and roles
In this free playbook, we present five success factors for the use of ePRO solutions in clinical trials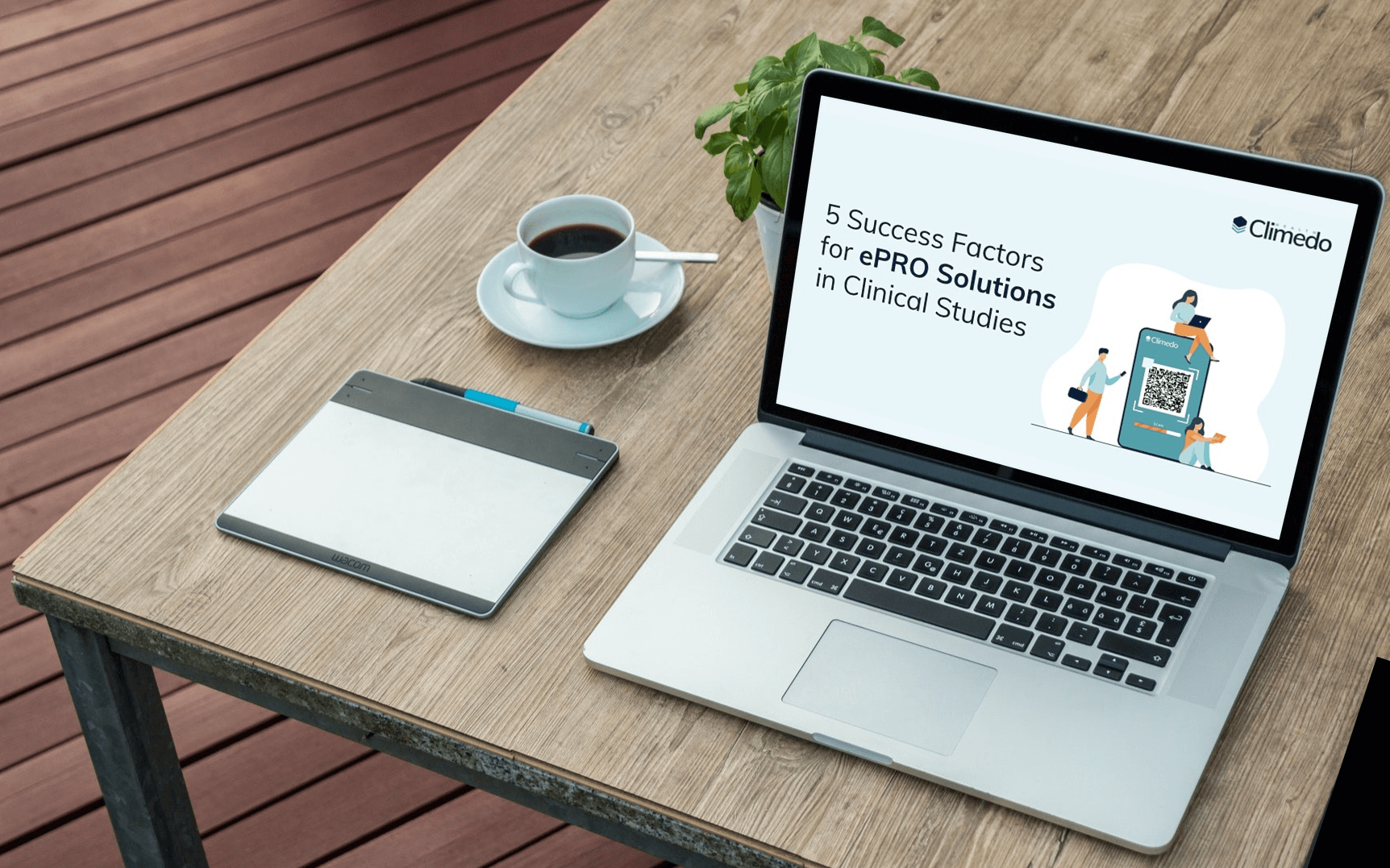 Afterwards, Tereza Benesova guided our guests through Climedo's ePRO module and gave an exciting insight into the use of our solutions. Missed the event and want to get a personal introduction into the possibilities with using Climedo?
Then schedule a free, non-binding product demo with us here.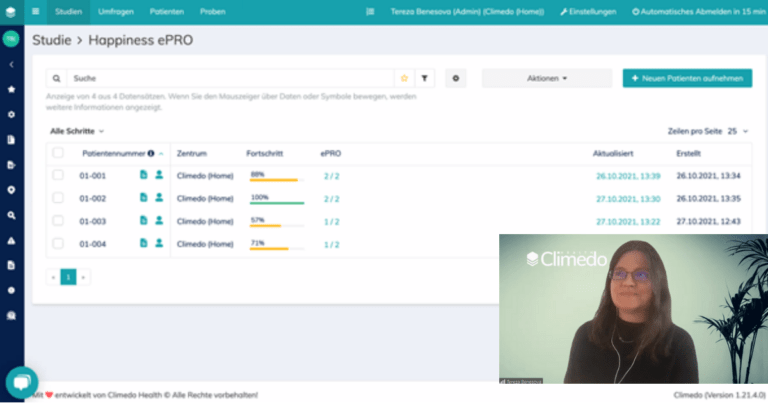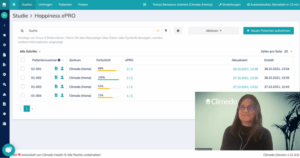 Many thanks to all attendees for the great interest in our event and the numerous questions and discussion contributions! Finally, we would like to thank our speakers Hannes Riemenschneider and Tereza Benesova for their time and expertise! 
Speakers wanted!
Would you also like to participate as a speaker at Climedo Connect? We look forward to hearing from you! Simply drop us a line at hello@climedo.de!
About analyze & realize
In Consumer Health Care, a&r is a leading provider of consulting and clinical research with a strong focus on natural health products. For over two decades, they have supported clients with scientific, regulatory and clinical expertise.
With experience, enthusiasm and a robust, results-oriented approach, they apply their core competencies: preparing dossiers for market compliance in Europe and conducting clinical trials according to local and international requirements.
They support clients in designing and implementing future-oriented innovation strategies in their target markets. Learn more: www.a-r.com