Decentralized clinical trials as a key step into the future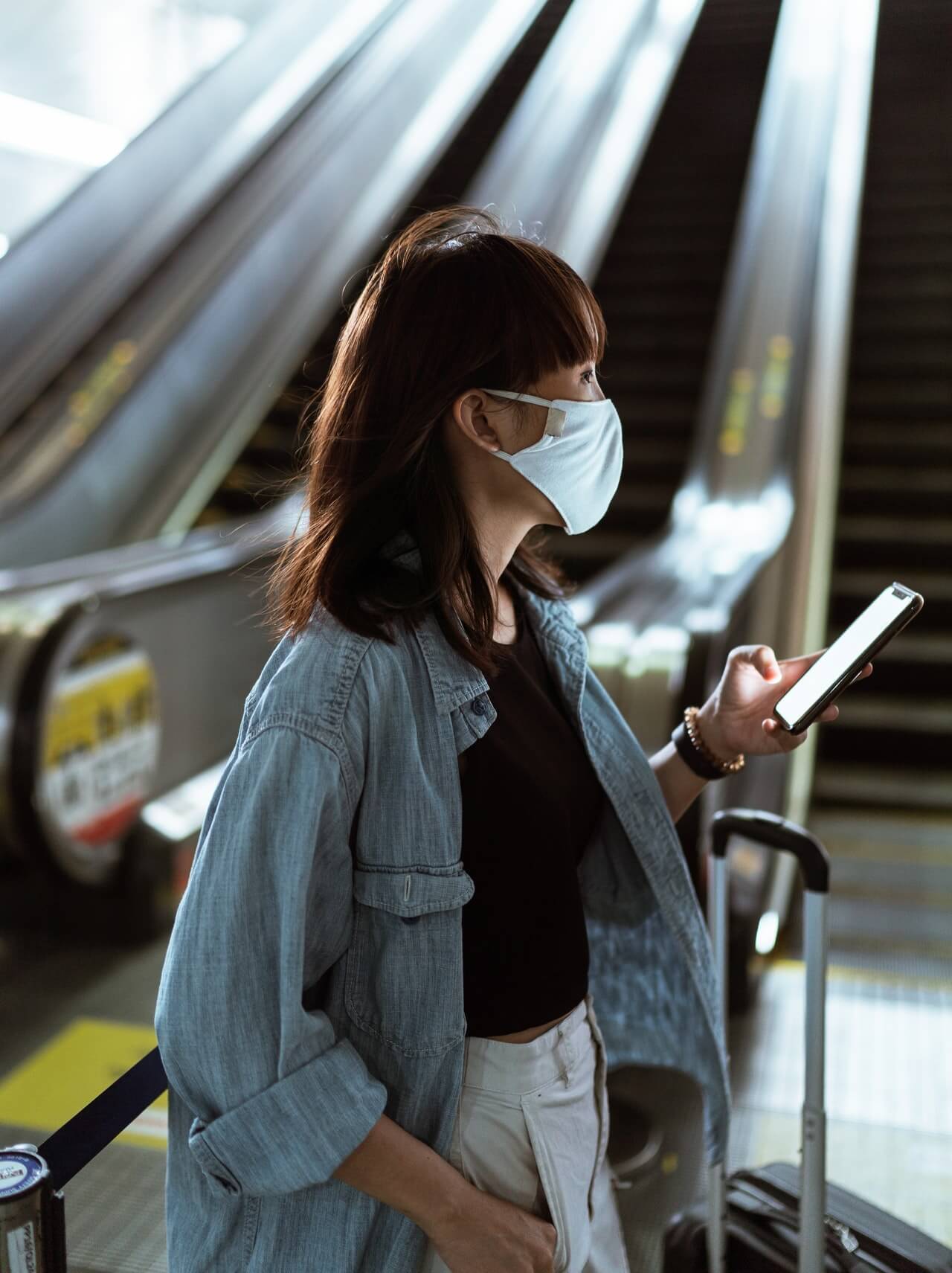 AUTHOR
Tereza | Senior Customer Success Manager
The COVID-19 pandemic and its related social distancing measures have driven digitalization in many areas, including healthcare. But what about clinical trials? Is the potential of digital solutions already being exploited here? Unfortunately, no: In our recent survey with Curedatis, 79% of respondents said they had not yet had any experience with decentralized or virtual trials. And this is precisely where there is a great deal of untapped innovation potential!
Whitepaper: 5 Tips for Decentralized Clinical Trials
COVID-19 has driven digitalization in many areas, including healthcare. One leading-edge trend is decentralized or virtual studies.
They offer numerous benefits such as cost savings, faster study completion, simplified patient recruitment and improved patient retention.
This Whitepaper outlines five simple tips on how to make your decentralized clinical trial a success.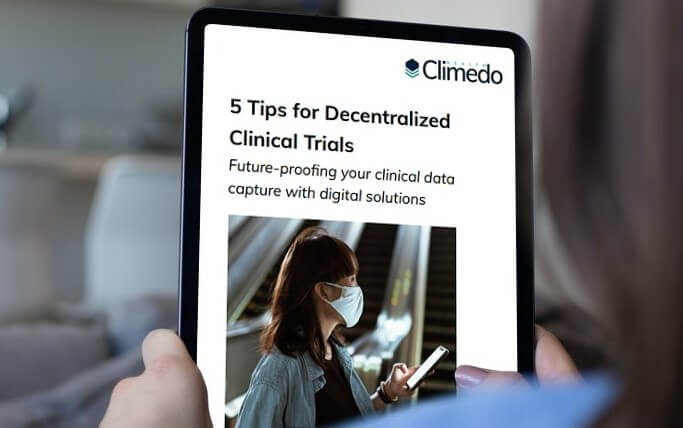 Traditional clinical trials entail numerous problems: In addition to the high costs and time involved, the lack of personnel and the incentivization of product users or patients to take part also present hurdles (see Figure 1).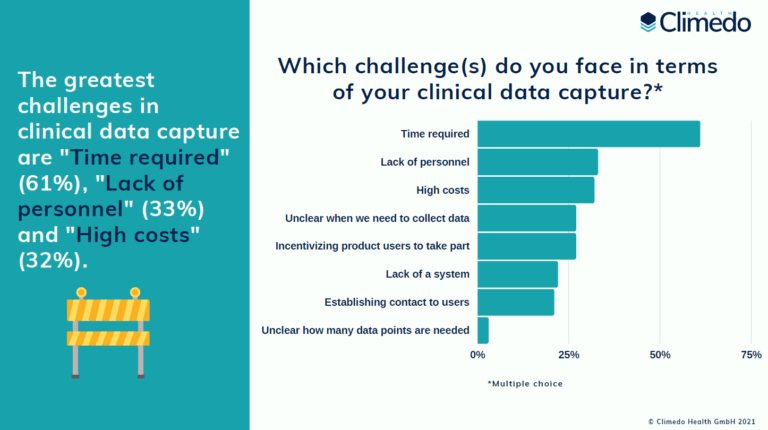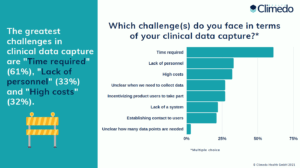 Fig. 1: The greatest challenges for manufacturers in clinical data capture, according to our survey respondents.
How can trials become more efficient? And how do you reach all users or patients who are relevant for the trial?
Digitalizing clinical data capture using electronic data capture (EDC) software is a first step, but one trend will become increasingly important in the coming years: Decentralized clinical trials.
What are decentralized clinical trials?
Decentralized clinical trials (DCTs) are trials conducted via telemedicine, mobile or local healthcare providers and/or mobile technologies. They differ from traditional trials as they are not tied to a specific geographic location. There are various definitions of DCTs and many trials today already include decentralized elements. According to a research paper by Khozin and Coravos, the best classification is based on the data collection method and the location in which the data is collected. This results in a clearly defined area of Traditional Clinical Trials (TCTs) and a large area of DCTs. The traditional clinical trial typically takes place in a research institution by an intermediary, for example a treating physician, while DCTs can involve a large number of hybrid intermediate forms up to the completely virtual trial (see Figure 2).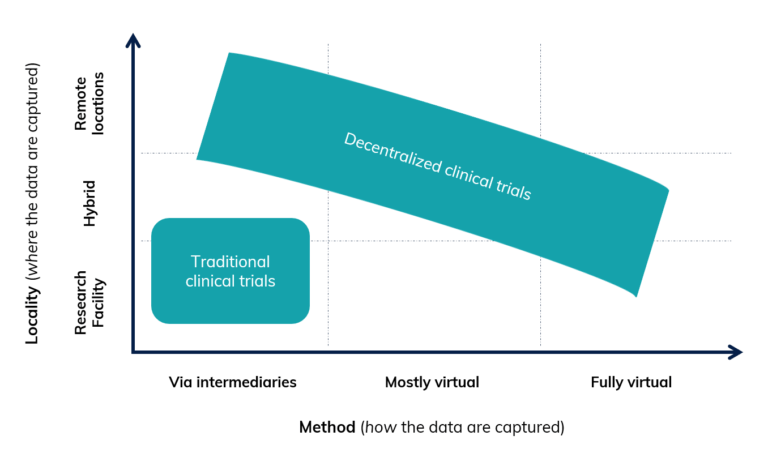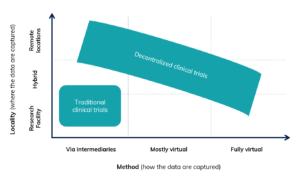 Fig. 2: Classification of TCTs and DCTs based on the location and method of data collection (Source: Khozin & Coravos, 2019, p. 2.).
What should be considered when conducting decentralized clinical trials?
1. Leverage digital solutions
Digital solutions are an essential part of DCTs and there is already a lot to consider when choosing the right software provider: Use as few systems at a time for data entry and validation. Otherwise, data transfer errors may occur or you might lose out on efficiency due to the many interfaces. With Climedo's software, for example, numerous modules (product management, eSurveys, eDiary, eCOA, ePRO and eCRF) are combined in a single cloud-based platform.
2. Involve all stakeholders
A trial will usually involve several parties: In addition to sponsors and trial managers, stakeholders also include medical professionals as well as physicians, patients or other end users. All these stakeholders should be involved early on in the process and on a continuous basis when switching to DCTs. This is the only way to address concerns in a timely manner and ensure that no one is left behind on the way towards a more innovative trial conduct.
3. Promote patient centricity
A clinical trial should always put the patient first. A patient-centric trial makes participation as convenient as possible for the patient and allows you to gain comprehensive insights into your study field. However, a high level of patient centricity not only has the advantage of higher patient compliance (see Figure 3): It also means that you will gain continuous feedback on the trial and thus important information about what is going well and what you need to improve.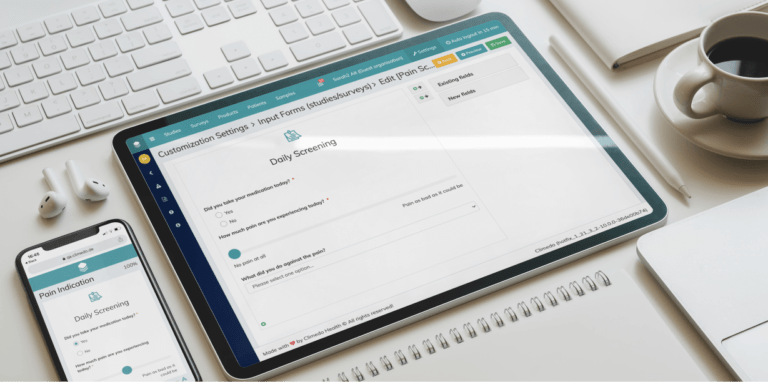 Fig. 3. eDiary and eCOA/ePRO allow you to have direct contact with your end users or patients. With automatic reminders via SMS / email and participation independent of time and location, patient compliance is increased up to 90%.
4. Reward the use of DCTs
Change processes are often challenging for the parties involved and can cause uncertainty. Therefore, it is important that you provide financial and non-financial incentives for moving to DCTs and that you clearly document the improvement (e.g. cost reduction through the use of digital solutions) from moving to DCTs. You also need to give your trial staff the time, capacity and training opportunities to successfully implement the investment in more sustainable data collection.
5. Long-term planning
Early trial planning, involving all stakeholders at the onset, will save you unnecessary stress and ensure a timely trial process. Avoid trying to incorporate digital solutions into an existing study protocol. Instead, it is advisable to rely on the knowledge and experience of external consultants, such as CROs, for questions regarding the trial planning of a DCT.
A look at the future
Decentralized clinical trials are a decisive factor in the future of clinical data capture. 58% of our survey participants confirm this: They stated that they consider decentralized or virtual trials to be a defining trend in the future of clinical trials. This is not surprising, given the benefits cited in connection with DCTs: Cost savings, faster trial completion, simplified patient recruitment and improved patient retention (see Figure 4).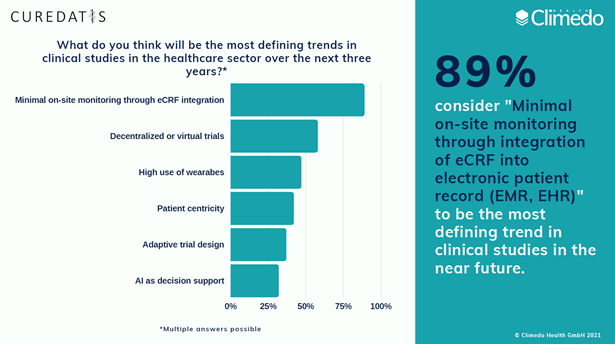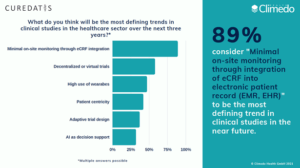 Fig. 4: Formative trends in clinical trials according to our survey participants.
Not familiar with Climedo yet? Schedule a product demo, get your free trial or simply drop us a line with your question! We look forward to hearing from you and to helping you in digitalizing your clinical data capture.