Complete List of MDR-certified Notified Bodies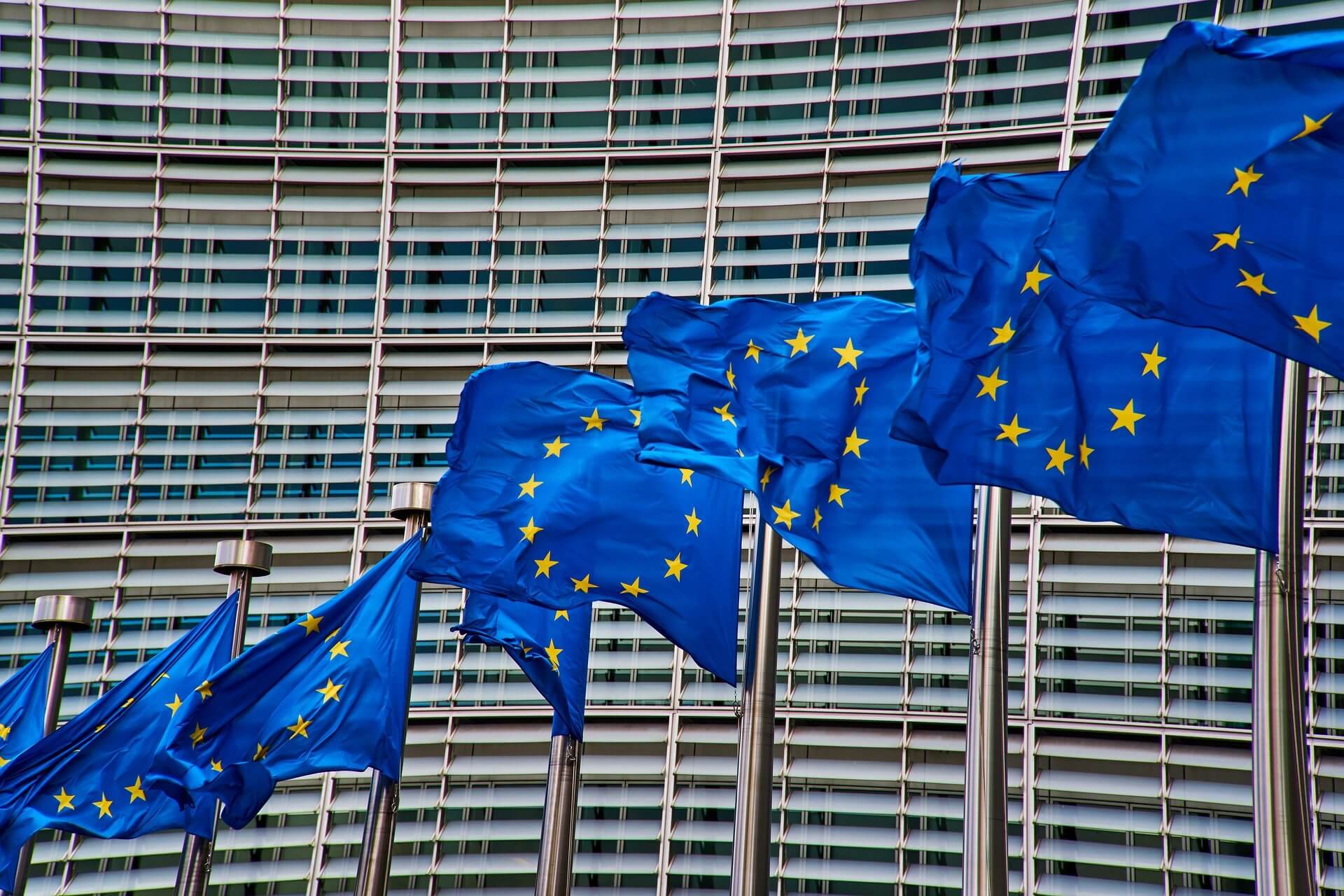 AUTHOR
Sascha | Co-Founder & CEO
Most medical device manufacturers seeking to sell their products in the European Union (EU) must work with Notified Bodies in the process. A Notified Body is an organisation appointed by an EU country to check the conformity of products before being placed on the market. After successfully completing a conformity assessment procedure, conformity is then made visible by a CE mark on the medical device.
What is the role of a Notified Body?
The Notified Bodies' primary task in this process is to provide the conformity assessment services according to the relevant directives, thereby taking into account all the relevant guidance documents and standards. This can include the inspection and examination of the product itself, its design and the manufacturing environment and processes associated with it. For this assessment, the Notified Body must operate in a non-discriminatory, transparent, independent and impartial manner.
The European Commission keeps a list of Notified Bodies by EU countries on the NANDO (New Approach Notified and Designated Organizations) website. The following offers an overview of all current Notified Bodies listed in the online database which are already MDR certified. This list will be updated on an ongoing basis as more Notified Bodies are approved for the EU MDR.
List of current of Notified Bodies
3EC International a.s.
Slovakia
An international certification body which is currently accredited by SNAS for several standards in the area of management system certification and Authorized and Notified Body for conformity assessment of medical devices and in vitro medical devices as per European Directives.
BSI Group The Netherlands B.V.
Netherlands
The second BSI Notified Body in the EU is based in Amsterdam and is also MDR and IVDR certified.
CE Certiso Orvos- és Kórháztechnikai Ellenőrző és Tanúsító Kft.
Hungary
Certiso is based in Budapest and certified for both the MDR and the IVDR.
CENTRO NACIONAL DE CERTIFICACION DE PRODUCTOS SANITARIOS
Spanien
Centro Nacional is based in Madrid and MDR certified.
http://www.certificaps.gob.es/
CERTIQUALITY S.r.l.
Italy
CERTIQUALITY is based in Milano and is IVDR certified.
DEKRA Certification B.V.
Netherlands
DEKRA provides testing and certification services in nearly 200 countries and regions, and works with more than 100 partners worldwide for local approvals.
DEKRA Certification GmbH
Germany
DEKRA Certification GmbH is the largest inspection company in Germany and MDR and IVDR certified.
DNV Product Assurance AS
Norway
DNV is a Notified Body for Medical Devices and Hazardous Area Equipment.
DQS Medizinprodukte GmbH
Germany
This Notified Body is completely specialized on Medical Devices and is based in Frankfurt, Germany.
Eurofins Expert Services Oy
Finland
Eurofins Expert Services functions as a Notified Body in several directives and the Construction Products Regulation, and as an issuer of product and type approvals.
www.eurofins.fi/expertservices/en
Eurofins Product Testing Italy S.r.l.
Italy
Eurofins Product Testing is based in Turino and is MDR certified.
GMED SAS
France
For over 25 years, GMED has been assessing the conformity of medical devices and quality systems enabling medical device manufacturers to place their products on the market.
IMQ Instituto Italiano del Marchio di Qualita S.P.A.
Italy
IMQ focuses on a variety of topics including Management System Certification, Inspections and Audits and Product Certification such as medical devices.
Istituto Superiore di Sanità
Italy
The Istituto Superiore di Sanità (ISS) performs EU certification activities for medical devices according to Directive 93/42/EEC and subsequent amendments and additions, in vitro diagnostic devices (IVD) according to Directive 98/79/EC.
www.iss.it/organismo-notificato1
ITALCERT SRL
Italy
ITALCERT Srl is a conformity assessment body that has been operating in numerous fields since 1992. Headquarters is in Milan and ITALCERT Srl is MDR certified.
Intertek Medical Notified Body AB
Sweden
Intertek is a multinational inspection, product testing and certification company. The subsidiary in Sweden focuses solely on the certification of medical devices according to EU MDR.
Kiwa Cermet Italia S.p.a
Italy
Kiwa Cermet Italia provides services related to CE marking for a range of medical devices, including risk class III, and pharmaceuticals and imaging devices that use radiation.
Kiwa Dare B.V.
Netherlands
This Notified Body is certified for the MDR and IVDR. It additionally specializes in electromagnetic compatibility.
MDC Medical Device Certification GmbH
Germany
This Notified Body focuses specifically on the certification of products in the medical field and is certified for the MDR and IVD.
MEDCERT Zertifizierungs- und Prüfungsgesellschaft für die Medizin GmbH
Germany
MEDCERT is one of the largest Notified Bodies in Germany in the medical industry.
National Standards Authority of Ireland (NSAI)
Ireland
The NSAI is responsible for standards, certifications and legal metrology, amongst others.
SGS Belgium NV
Belgium
SGS Belgium is based in Antwerpen and MDR certified.
SGS FIMKO OY
Finland
SGS is a leading inspection, verification, testing and certification company based in Helsinki.
SLOVENIAN INSTITUTE OF QUALITY AND METROLOGY – SIQ
Slovenia
SIQ offers complete solutions in the field of product testing and certification, management system assessment, metrology and training. SIQ operates worldwide and is headquartered in Ljubljana.
TUV NORD Polska Sp. z o.o
Poland
TUV NORD Polska Sp. z o.o is located in Katowice and is MDR certified.
TUV Rheinland Italia SRL
Italy
TUV Rheinland Italia SRL is based in Pogliano Milanese and is MDR-certified.
TÜV NORD CERT GmbH
Germany
TÜV NORD CERT evaluates and certifies compliance with legal requirements and voluntary standards during certification. The head office is in Essen.
TÜV Rheinland LGA Products GmbH
Germany
TÜV Rheinland is an internationally active, independent testing service provider based in Cologne and operates in the areas of safety, efficiency and quality.
TÜV SÜD Product Service GmbH Zertifizierstellen
Germany
TÜV SÜD is a technical testing organization that offers a wide range of services with testing and certification as its main focus.
UDEM Adriatic d.o.o.
UDEM Adriatic d.o.o. was founded in Zagreb in 2015 and functions as a System Certification Body and Notified Body for medical devices.
After a medical device has been placed on the market, manufacturers must collect data in order to continuously confirm device quality, safety and performance. These Post-Market Surveillance (PMS) activities, however, can be easily automated in time for the EU MDR by using an EDC system. If you want to learn more about the EU MDR and how to start collecting and managing your clinical data electronically, sign up for a free trial with Climedo!