Sneak Preview: MDR Readiness Survey Results

AUTHOR
Veronika | Co-Founder & COO
>> Update March 31, 2020: This survey has now closed. You can download the full results here.<<
A few weeks ago, we launched our survey on the status of the MDR Readiness among MedTech companies and would like to share some of the preliminary results with you today.
This survey was conducted across Europe and covers medical device manufacturers of all sizes as well as some non-manufacturers (CROs, distributors). Most of the respondents come from departments such as regulatory affairs or quality management, clinical affairs and product management. Furthermore, manufacturers of all product classes (I-III) are represented in the survey.
If you're affected by the EU MDR and have not yet joined the survey, please do so before we close the survey for final evaluation in a few days!
Take the EU MDR Readiness Survey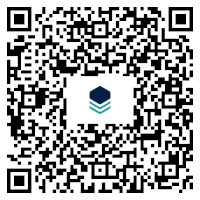 Preliminary results
Here is an extract from the first results of the MDR readiness survey.
Hurdles on the way to MDR implementation
Almost three quarters (74%) of respondents consider EU MDR to be very challenging. Participants were asked to rate how difficult they consider the implementation of the new requirements on a scale of 1-10, with 1 being "not at all challenging" and 10 being "extremely challenging". Over 74% picked a number between 6 and 10.
Notified Bodies
Just 46% of the companies surveyed stated that they had a fully MDR-certified Notified Body. It's also important to note that 13.3% of respondents stated that they did not need a Notified Body. Find out how to switch you Notified Body in this blog post.
Costs incurred by the new regulation
52% believe that the costs incurred by EU MDR are between 1 and 5% of their annual turnover; 35% estimate that it will be even more than 5%.
Quality Management Systems (QMS)
Just 22% of those surveyed so far already have a fully MDR-compliant QMS. Among the manufacturers of Class III products, none of the respondents was yet fully MDR-compliant in terms of their QMS.
Clinical data collection systems
One third of the companies surveyed still use paper and Excel sheets to collect clinical data. This will not be sustainable in the long run in the context of the new MDR requirements. Download a free Whitepaper on leveraging EDC (electronic data capture) solutions for clinical studies and post-market surveillance (PMS).
What's the situation in your company? Answer 14 short questions in a few minutes and receive the full analysis shortly after the survey closes. Please be sure leave your e-mail address so that we can share the results with you. Your data will of course be treated confidentially and anonymously.
Take the EU MDR Readiness Survey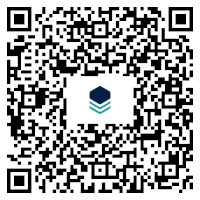 You may also be interested in our MDR Glossary with 47 important terms relating to the new regulation.
Read more by Catherine via Medium.
Additional downloads on the EU MDR